Fabienne Viala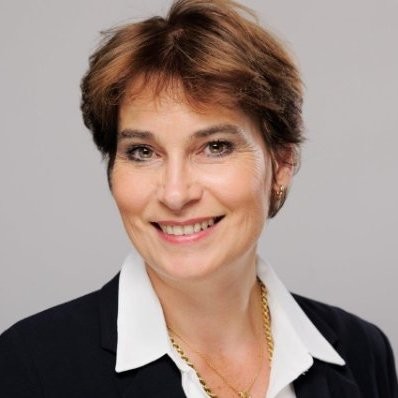 Fabienne Viala, a civil engineer with dual British-French nationality, has
a successful career in the construction industry working with both the private and public sector.
As Chair of Bouygues UK, she heads both the contracting and property development businesses that deliver award-winning construction, development and regeneration projects across public and commercial private sectors. Since joining in 2016, Fabienne has seen challenging times, both within the business and the wider industry and has driven a re-focusing and re-structuring of the business to achieve sustainable growth.
Since 2018, she has also been responsible for the Bouygues Energies & Services businesses in the UK which deliver facilities management, energy performance as well as engineering solutions to the critical, high-tech market, and civil and electrical engineering utilities services for the public networks.
In her role as Country Manager of Bouygues Construction, Fabienne is responsible for strengthening
co-operation between Bouygues Construction's businesses.
She represents the businesses externally, has a strong and growing network within the construction and property development sectors, and is President of the French Chamber of Great Britain.