Sylvie Bermann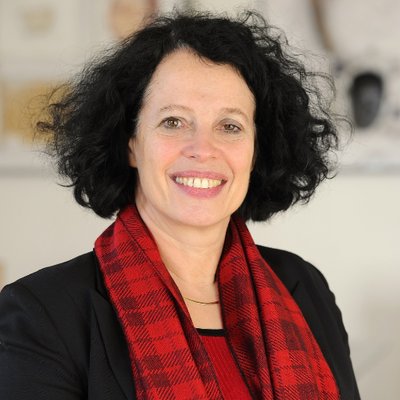 A graduate of the Paris Institute of Political Studies, the French Institute of Oriental Languages and Civilisations (Chinese) and the Beijing Language Institute, Ms Sylvie Bermann embarked on her diplomatic career in 1979. She was appointed French Ambassador to the United Kingdom in July 2014.
Vice-Consul at the French Consulate in Hong Kong from 1979 to 1980, she became Second Secretary at the French Embassy in China between 1980 and 1982. She was subsequently responsible for policy relating to China at the Quai d'Orsay's Asia and Oceania Directorate until 1986, when she became Second Counsellor at the French Embassy in Moscow. In 1989, Sylvie Bermann returned to Paris to take up the post of Head of the Southeast Asia Department. In 1992 she was appointed Second Counsellor at the French Permanent Mission to the United Nations. In 1996, she became Head of the Common Foreign and Security Policy Department at the French Foreign Ministry, before becoming Ambassador to the Western European Union and to the European Union's Political and Security Committee in Brussels in 2002. She headed the French Foreign Ministry's directorate for the UN and international organisations, human rights and Francophony, from 2005 to 2011.
She was appointed Ambassador to China on 23 February 2011, becoming the first woman to hold the post of French Ambassador in a country which is a permanent member of the Security Council.