Advocacy
The French Chamber works closely with the Franco-British business community, allowing us to have a comprehensive understanding of their concerns, experiences, and queries. Our efforts in promoting the voice of cross-Channel businesses are made possible through our various events, working groups, and partnerships. The UK-France Business Forum has been instrumental in our advocacy work, serving as the primary vehicle for promoting and protecting the interests of Franco-British businesses.
OUR ADVOCACY PRIORITIES
At the French Chamber, we are committed to promoting growth, job creation, and innovation in the Franco-British business community. We have identified several key advocacy priorities that we believe are essential to achieving these goals:
Amplifying business voices: A strong and unified business community is essential to achieving policy outcomes that benefit everyone. We seek to amplify the voices of businesses, particularly those that operate across the Channel.

Promoting sustainable practices: We believe that businesses have a responsibility to be good stewards of the environment and to contribute to the communities in which they operate. In that regard, we have created the Sustainability Leads Club and the Net Zero Leadership Programme to promote and share sustainable practices across industries.

Fostering cross-Channel cooperation: To promote cross-Channel flows of goods, services, investment, and people, we believe that it is essential to create a favourable environment that supports these activities. We advocate for policies that reduce barriers to trade, research and investment and make it easier for businesses to operate in both the UK and France.
To achieve these goals, we have created the UK-France Business Forum in collaboration with the Franco-British Chamber of Commerce and Industry. We believe that by working together, we can create a more vibrant and successful business community on both sides of the Channel.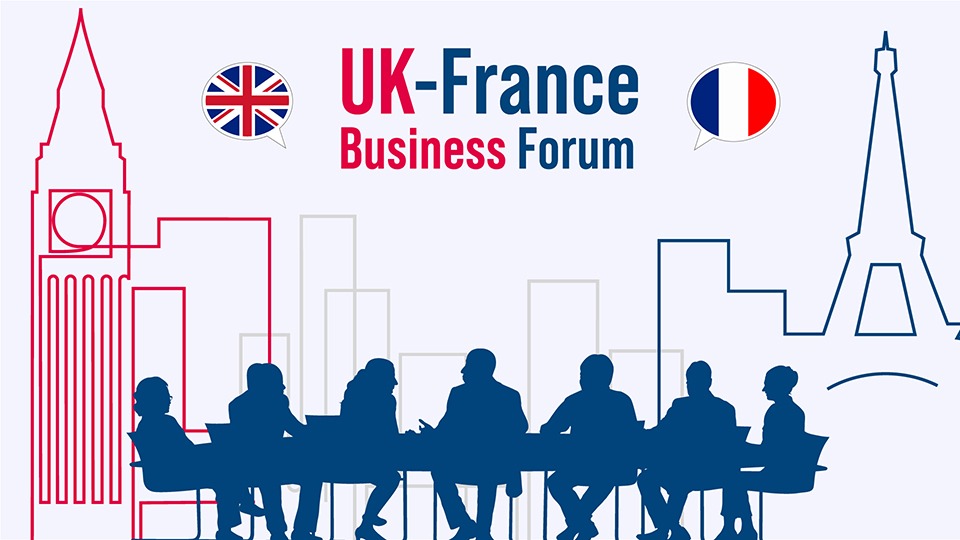 The UK-France Business Forum is a joint initiative of the French Chamber and the Franco-British Chamber, established in 2022 with the primary objective of promoting economic growth, job creation, and innovation in the Franco-British business community.
The Forum convenes bi-annually, bringing together key stakeholders and business leaders from both sides of the Channel to engage in constructive dialogue and collaboration, in order to identify common challenges and solutions that will benefit both economies.
In preparation for the UK-France Summit of 10 March 2023, our Forum sent a letter of recommendations to President Macron and Prime Minister Sunak. The letter focused on three key themes that the forum had identified: clean growth, technology and innovation, and mobility. At the Summit, the President of the French Chamber had the opportunity to discuss these themes with both Heads of State. We are pleased to announce that two of our recommendations were included in the Joint Declaration.
SUSTAINABILITY
As an organisation, we firmly believe in the crucial role of companies in tackling climate change and reducing waste. We aim to democratise access to sustainable business practices by advocating for better policies, providing knowledge and resources to support their implementation, and empowering businesses of all sizes.
Our insights and achievements