Join this combined session of the CFO and Sustainability Leads Clubs to understand the ESG reporting requirements.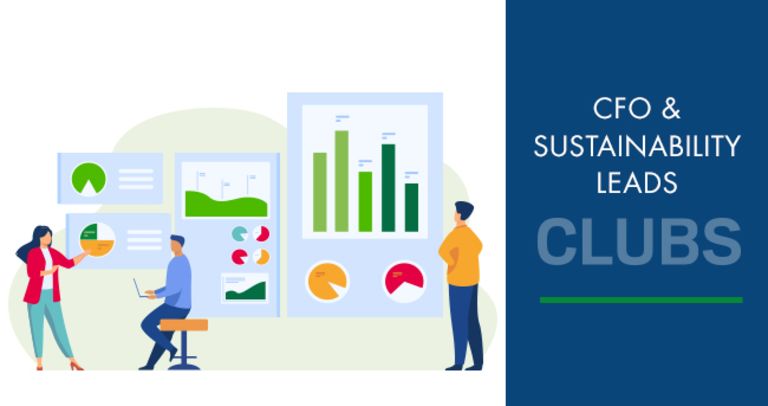 As sustainability became a priority, companies need to shed light on their environmental, social, and corporate governance activities. In this session, our CFOs and Sustainability experts will discuss standardising ESG reporting, and managing both the local requirements and headquarter requirements. They will also exchange in order to understand how companies organise themselves internally to deliver ESG reporting.
Aleksandra Smith-Kozlowska, Director at JustOne Sustainability Consultancy will also expand on differences between the Climate-related Financial Disclosures (TCFD) and the ISSB framework.
The session will be chaired by Alice Williams (Schneider Electric's Senior VP of Strategy and Commercial Excellence), Jean-Luc Midena (CFO, Bouygues UK & Bouygues Energies & Services UK), and Roland Moquet (CFO, AXA UK & Ireland).
The Sustainability Leads Club and CFO Club are open exclusively to our Patron and Corporate members. Join our Sustainability Leads Club and CFO Club to become part of exclusive networks of experts offering a dedicated forum to learn, share experiences and exchange best-practice ideas. Email Lauriane Veron for more information.