Corporate social responsibility
B Corp: the benefits that certification brings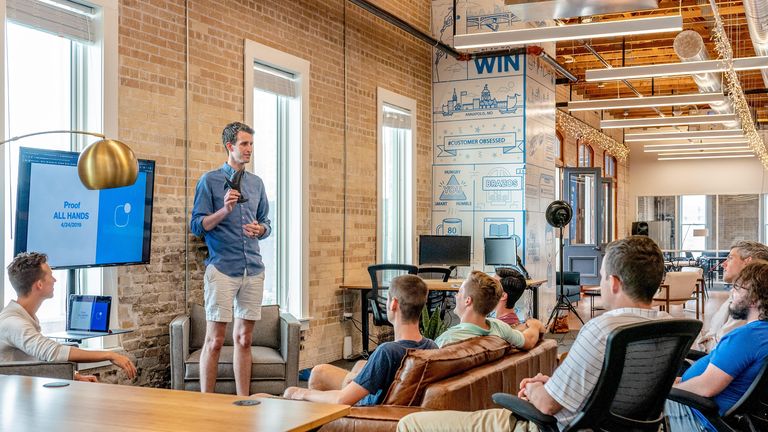 Thousands of companies worldwide have now become 'B Corps', signalling their commitment to doing business responsibly. So how can businesses sign up to this growing network, and what advantages does it bring them?
We spoke to several of our members about the reputational benefits of B Corp certification, how it can drive business development, and how its growth in popularity reflects evolving consumer expectations.
A brief history
The global B Corp movement was set up as a charity in 2006. Its founders set out to 'make business a force for good', focusing on social, ethical and environmental impacts rather than mere financial objectives.
Over 5,000 certified companies are now operating across the world, and B Corp certification is now widely recognised as a guarantee of respect for solid ethical and social standards.
To qualify for certification, companies must first undertake a 'B Impact Assessment' questionnaire measuring performance across five key aspects of their business: governance, employees, community, environment and clients.
Since certification came to the UK in 2015, an increasing number of businesses in the country have joined this growing international network.
Changing consumer habits: how certification helps companies stand out
Consumers and investors are growing ever more scrupulous about where to spend their money. Richard Griffiths, Managing Director of financial communications agency Citigate Dewe Rogerson, says that businesses ought to take advantage of this shift in perception.
"Research shows that growing numbers of people will purchase and invest based on their perceptions of whether an organisation is committed to social and environmental performance, transparency and accountability.
"Joining the B Corp movement is a powerful signal of intent that societal good is being prioritised as well as financial returns."
"Getting certified is a very rigorous process," adds Jamie Palmer, CEO of Social Supermarket. "Having that certification gives clients evidence that your business has gone through that. They do recognise it as a stamp of approval."
Developing business links
Beyond the business-to-consumer advantages, certification can be a valuable tool for building up and expanding new links with other businesses.
"Although it's a relatively recent creation, B Corp certification is definitely becoming something that business people actively look out for," Palmer comments. "In tenders, for example, it's a question that is coming up a lot more frequently."
Even among well-informed ESG circles, B Corp certification is not always widely known – and this can be an advantage in and of itself.
"Because becoming a B Corp entity is still something that is nascent," explains Griffiths, "it offers the opportunity for organisations to show commitment and leadership – and share the journey with other businesses and customers."
Businesses can do this through access to the 'B Hive' – a dedicated social network – and regional 'B Local' networks, which offer the chance to share ideas with other certified companies.
In general, the idea of responsible business is now gradually "working itself up the agenda", according to Palmer.
"Net zero, for example, is now no longer something 'nice to have': it has become a commercial point, something that can differentiate one company from another. The number of companies that have committed to net zero by 2030 has grown substantially over the past two years."
Responsible corporations: a changing culture?
Most B Corp certified businesses tend to be smaller and privately held – but a number of multinational and corporate entities have managed to attain certification. For a sector often decried for its failure to live up to promises, this can be an invaluable asset.
Even so, Griffiths says, positive messaging must be seen to ring true.
"Brands and organisations are under more scrutiny than ever," he says, "from activist investors to NGOs to employees and ordinary citizens – people who won't shy away from calling out the gap between what is said and what is actually done.
"B Corp is a credible step, but it also needs effective communication."
The steps for applying: what to look out for
Companies often have to make significant changes to qualify for certification – but the first stage is straightforward. Taking the initial BIA questionnaire can take as little as two minutes – and signing up is completely free.
Many businesses find it useful to get external assistance to help them manage the certification process. Sibylle Hubert, partner at executive search firm Mind Partners and certified B Leader, has extensive experience of this.
Since certification is all about proving a company's commitment to being a force for good, Hubert says that prospective applicants should remember to "keep it real" when applying.
"Describe your company honestly, talk in detail about the improvement projects that you want to carry out, and document everything that you do. The process works best if it is effectively managed from the top, and openly discussed with employees.
"In my experience, B Corp offers an excellent tool for a company to assess where it is and where it is going," she says. "The UK now makes up the second-largest pool of B certified companies worldwide."