Analyses & Studies • Event report
Beyond Brexit Forum: reality check-in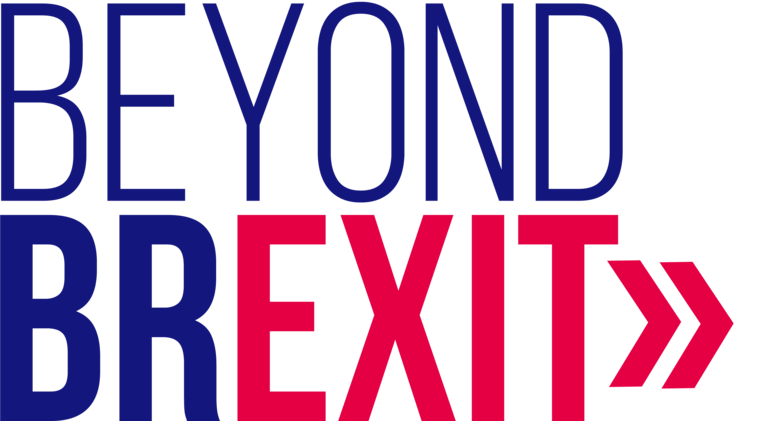 A thin deal means there is much still to be decided across sectors of the British economy, heard a recent meeting of the Chamber's Beyond Brexit Forum, co-chaired by Geoff Skingsley, Chairman of L'Oréal, and Neil Sherlock CBE, Senior Adviser, PwC.
'Some predicted a Canada-style deal, others thought it would be Australian. In reality, the agreement that was reached at the eleventh hour on the 24th of December was much closer to Switzerland-type deal,' commented Neil Sherlock.
With a deal now secured covering only twenty percent of the British economy, Britain is about to enter a revolving door of talks and negotiation. The deal is largely silent on services, and there is much on trade which will and has sparked debate and discussion. These talks will define the nature of the UK relationship with the EU for the next decade, in addition to the five-year renewal mechanism baked into the deal.
This context is highlighted by the Institutional Framework agreed for the governance of the deal. The Ministerial Partnership Council receives inputs from the Trade Partnership Committee, which is served by specialist committees and working groups covering everything from air transport to judicial co-operation. In addition, there is a Parliamentary Partnership Assembly and a Civil Society Forum.
Political repercussions
It is a thin deal for business and starts as effectively a no deal for services, albeit with agreement to seek to reach a MoU on financial services by the end of March 2021 and a mechanism for example, to agree mutual recognition of professional qualifications. 'This is because the UK Government had sovereignty as their priority, and which is why issues are emerging on trade as business grapple with rules agreed only a few days before they became law,' says Neil Sherlock.
In the UK, this plays out with pressures in Northern Ireland and Scotland, and with Labour not wanting Brexit to continue to divide the electorate as it looks to win back 'red wall' seats. The Conservatives want credit for getting Brexit done, but the business-government relationship will be key for the 'Swiss-style' negotiation-upon-negotiation that will ensue.
Across the Channel, following the political retirement of Merkel later this year, as Neil Sherlock commented, 'Macron is expected to emerge stronger and the EU is likely to be more French-influenced and led. The recovery fund, the rivalry with UK for the special relationship with Biden, and working together on climate change issues are likely to dominate the post-Covid period.'
Business impacts
As the deal was only published after Christmas, and with the attention of most British companies rightly focused on Covid, it is too early to know the full impact of the deal on business. Furthermore, companies who had done thorough preparation for a no deal scenario have been well placed to cope with the initial situation post Brexit. The July deadline for the complete implementation of customs rules in the UK, as well as the buffer of stockpiling which took place in the lead up to a potential no-deal scenario, have created somewhat of a mirage, and therefore the level of immediate disruption has been limited.
However, some businesses have had issues moving goods from the UK to Northern Ireland and the Republic of Ireland, which may be foreshadowing future customs problems in the context of a full role out of measures. New regulatory requirements for imports are also forcing businesses to create new infrastructures for managing bringing their goods to market. The exponential rise in the administrative complexity for companies simply aiming to continue business as normal is also a challenge, even for larger businesses, with some costs being passed down the supply chain and to consumers.
Costs already racked up in the preparation for Brexit are mounting, too, as UK businesses must weigh up setting up import entities in the EU as well as their resourcing of admin to address a considerable increase in customs declarations and paperwork. Add to the list transport solutions, stockpiling to avoid future delays, and attracting the right talent to the UK. Furthermore, a no tariff deal for goods touted by politicians is in fact subject to 'rules of origin' conditions, a complex set of thresholds to meet in order to access the preferential zero tariff, meaning that there could also be direct costs associated with moving goods between the EU and UK.
Regulation and services
A recognition of the current alignment of business regulation between the EU and the UK is not a feature of the agreement, either. Instead, the deal sets out 'level playing field' rules, which potentially reduce access to the European market if Britain is found to lower regulatory standards. One implication for business is a devolution of regulation to individual countries for professional services.
This is true for services, which could be regulated differently in each of the EU27 countries, and beyond national rules, could be further regulated in terms of business areas (rules for architects may differ from lawyers within countries, for instance.) Removing barriers on these issues has been left to professional bodies coming to agreement then putting it into the process, a potentially lengthy and complicated bureaucratic process to come to terms on what has not been agreed.
On the bright side, the deal commits to not introducing more barriers to services, in terms of quotas, caps, joint venture requirements, or nationality requirements. Similarly, there will be no requirements to have a local presence or residency, enabling the continued selling of services at a distance.
The good news
While challenges clearly abound and the full impact is still unclear, there is a feeling in the business community of a degree of relief: at least there was a deal. As a foundation, it enables potentially productive debate and dialogue, which will be a key feature of the business community in the years to come.