Analyses & Studies
Beyond Brexit: How will British exporters manage cross-border litigation?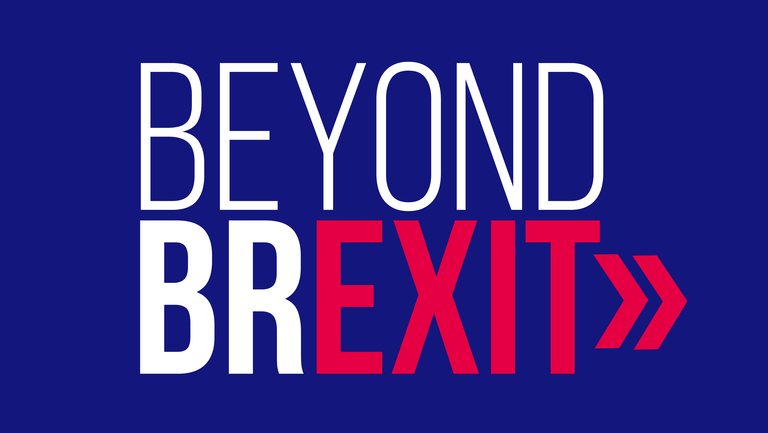 Exporters should review their contracts urgently, as the UK waits for re-accession to the Lugano Convention, says Pierre Haincourt Managing Director of Credit Limits International, a collection agency specialised in cross-border debt recovery.
On 8 April 2020, the UK Government applied for the UK to rejoin the Lugano Convention, an EU treaty which facilitates the recognition and enforcement of court decisions and ensures that EU judgements granted in such disputes can be enforced across borders.
Yet, as I write, the UK's application has not progressed, with the effect that any new court proceedings issued in a post-Brexit UK are not automatically enforceable in EU member states.
The UK becoming a third country to the EU in this respect is inconvenient to say the least. Exporters, when faced with deciding whether to start a new Court Action in 2021, will have to carefully consider and review their options.
It is anticipated that the other signatories of the Lugano Convention will allow the UK to join now that a Brexit deal has been agreed. How long this will take is anyone's guess and, in the meantime, uncertainty could have an impact on cashflow and reduce chances of recovery for exporters. Many will be faced with the decision to decide whether to hold off on any new court proceedings or to find an alternative way of obtaining a more versatile judgment, still capable of crossing EU Borders.
Thankfully, Brexit does not have a retroactive effect – very few such changes do. This means that any action started before 31 December 2020 will continue to be handled as if the UK was still in the EU. Reciprocally, this also applies to all EU member states seeking enforcement of court judgments or other enforceable authentic instruments in the UK.
Reviewing contracts
In my work in debt recovery, I often come across clients' terms & conditions (T&Cs) and in my view, the most versatile and interesting ones are those which give options, especially when it comes to jurisdiction.
Having recently re-acquaintedj myself with the T&Cs of one of our larger clients, I was interested to learn that it pointed to English Law and English Courts for disputes, but also included an option to issue proceedings in other jurisdictions as appropriate.
Not being a lawyer, I would never aspire to advise clients about their T&Cs, however being an exporter myself, I have asked our lawyer to review and improve ours contracts, as I feel that in the current context it is now urgent to review T&Cs, especially the jurisdiction clause, and to get your clients to agree to them as soon as possible.
European venues
The International Chamber of the Paris Commercial Court opened its doors to Cross-Border litigation in 2018 – with some saying that they were eyeing a post-Brexit opportunity. Composed of 10 Judges, all fluent English speakers, this hybrid Court has been offering an attractive jurisdictional system.
A recent webinar hosted by the French Embassy in the UK on the topic: '2021: will Paris become the leading destination for International Litigation?' underlines the point that France is aiming at taking the UK's place at the centre of cross-border litigation.
In the Paris court, as long at least one of the parties to the proceedings is non-French, the case can be tried in this international court.
Although court proceedings need to be drafted in French, submissions can be made in English and documents supplied in English without any need for translations. This is a predominantly oral procedure and parties, experts, witnesses and legal representatives can express themselves in English.
Judgements are drafted in French, but supplied with a sworn translation in English provided by the court registry. (Another attraction is the cost of using this Court. The €250 EUR court fee payable by each party will take care of the entire procedure, from beginning to end.)
Note that in a French commercial court, judges are not lawyers – they are tradesmen. This does not mean a hairdresser or a bartender will hear your case. No, these judges will have practiced in your industry at very high level. So, if you are in publishing for example, a past CEO of Groupe Hachette, France's largest publishing company, may decide your case.
Exporters also have the option to rely on the rules of the Hague Convention 2005 on Choice of Court Agreements, which the UK remains a part of. If your client agreements point to an exclusive jurisdiction (e.g. England and Wales) the recognition and enforcement of foreign judgments in cross-border disputes with EU Member States (plus China, Mexico, Montenegro, North Macedonia, Singapore, Ukraine, and the US) remains possible post-Brexit.
Credit Limits International is a successful Debt Collection Agency and a member of the French Chamber since 1993. This debt recovery agency specialises in Debt Collection and International Debt Collection.