Members
Cultivators of change: how L'OCCITANE boosts community development
For over three decades, L'OCCITANE has shown how companies within the beauty sector can engage with communities to drive positive impact and boost local economies.
Empowering women producers in Burkina Faso
Ever since company founder Olivier Baussan made his first visit to the country in the 1980s, L'OCCITANE has been purchasing shea butter directly from the women who produce it in Burkina Faso. Besides its renowned health benefits, shea butter – often referred to as 'women's gold' – provides a precious source of income for Burkinabé women.
L'OCCITANE's engagement with local producers guarantees them a stable income whilst providing customers with a high-quality product made using traditional methods. Starting with a dozen producers, the company and its Foundation have now helped to support 42,000 Burkinabé women. Today, L'OCCITANE buys directly from five cooperatives making and selling the product. Its ongoing commitment helps to keep local business thriving and ensure that traditional skills and knowledge continue to be passed down the generations.
"A cooperative is a group of people that come together to produce and sell their products collectively," explains Justine Humbert, Biodiversity & Sustainable Ingredients Manager at L'OCCITANE. "The cooperative's products are then distributed among its members."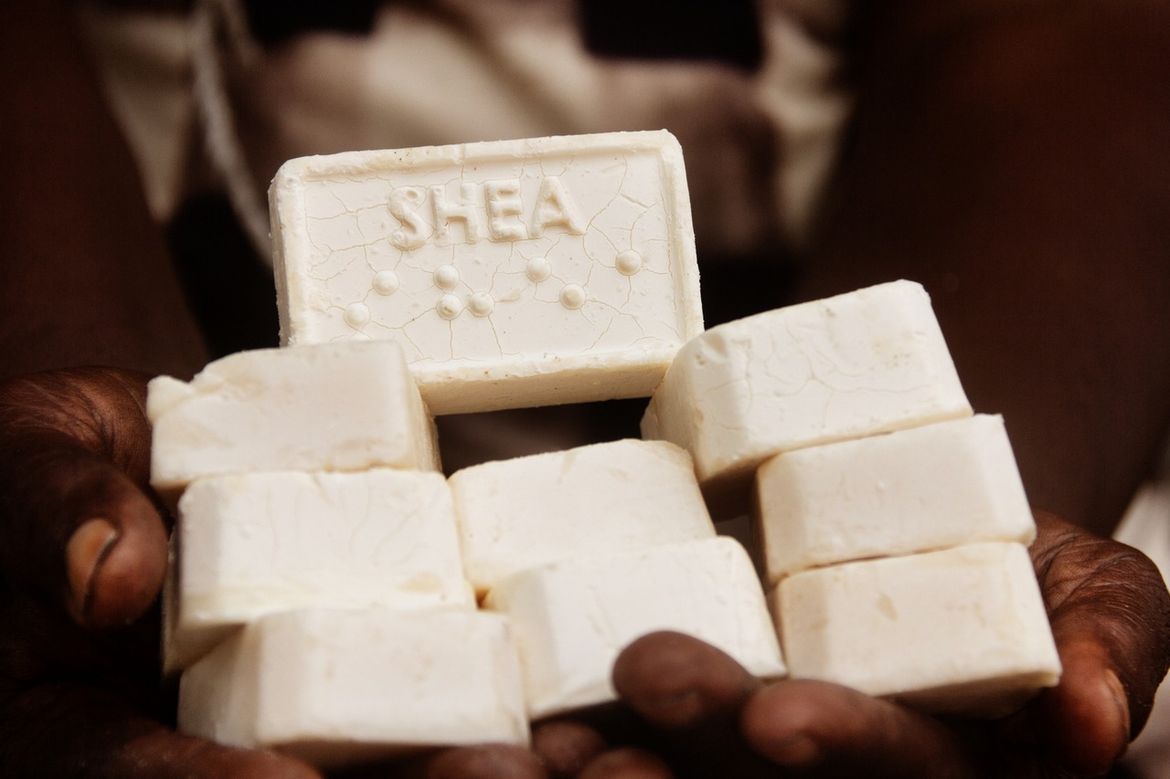 RESIST: safeguarding traditional methods
In recent years, shea butter production has faced increased threats. Clearing land for agriculture has led to the destruction of trees as well as a risk of exposure to pesticides.
In response, in 2018 L'OCCITANE launched its RESIST (Resilience, Ecology, Strengthening, Independence, Structure and Training) programme, aiming to help producers to withstand economic and climate-related shocks. 10,000 women have now benefited from this initiative, which has helped to create protected parklands for shea tree growth as well as training producers on diversifying their operations.
The UN Development Programme has recognised the significance of L'OCCITANE's engagement, finding that its support has helped 75% of the women to keep their children in school and 84% to contribute to household expenses.
'Cultivators of change': encouraging employee engagement in the workplace
Around the world, L'OCCITANE employees are encouraged to take an active role in supporting community initiatives. These can range from simple gestures like dedicating 'commitment days' to a particular charity, through to bigger projects like the Race for Vision, an event supporting the visually impaired.
"For every kilometre run, walked or cycled, L'OCCITANE donates to UNICEF," explains Sophie Génin Dutheil, Philanthropy Project Manager for L'Occitane Groupe. "Every year, the numbers of participating countries, employees and kilometres covered increase dramatically."
2021's Race for Vision saw 5,350 employees running, walking, cycling and swimming a total of 735,530 kilometres – raising a total of €300,000.
Around the world, L'OCCITANE's subsidiaries also organise their own local initiatives. In France, for example, the microDON scheme allows employees to 'round up' their salaries and donate the additional amounts to charities working for biodiversity preservation, with L'Occitane then matching the amount by 100%.
"We are cultivators of change," says Génin Dutheil, "and each day we want to allow our employees to be driving forces for change themselves."
L'OCCITANE Group is an international retailer of natural cosmetics products. Olivier Baussan founded the company in 1976 to celebrate the traditions of his native Provence, using traceable and sustainably sourced ingredients whilst demonstrating respect for the environment. L'Occitane is present in 90 countries, with a retail network of 3,285 stores, including 84 in the UK & Ireland.