Analyses & Studies
Deloitte report predicts climate change to be a key focus for regulators in the year ahead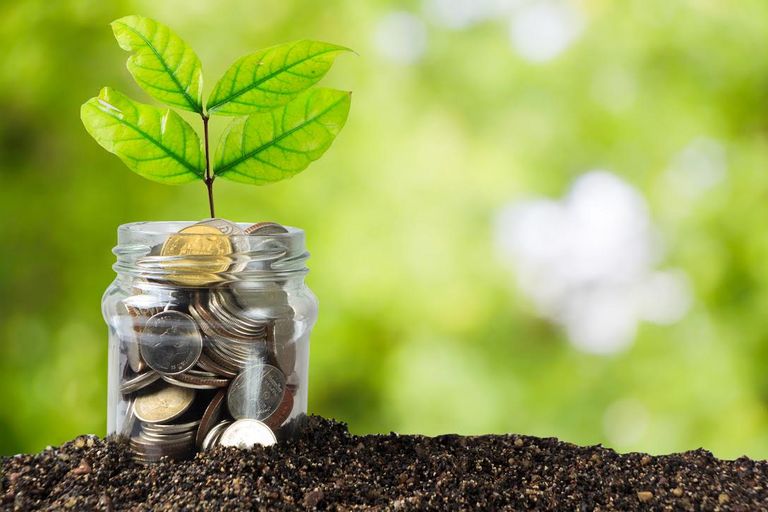 Impact of climate change on financial services included in firm's Financial Markets Regulatory Outlook for the first time
5 December 2018.
Source : Deloitte's official website.
Impact of climate change on financial services included in firm's Financial Markets Regulatory Outlook for the first time
Shift to emphasis on supervision and ongoing scrutiny of value for money for consumers to be on regulatory agenda
Deloitte has published its Financial Markets Regulatory Outlook for 2019, with the firm highlighting the key areas that UK, EU and other EMEA regulators will be focusing on in the year ahead. For the first time the Outlook includes climate change as a focus, with 2019 expected to be a seminal year that will see the financial impact of environmental risks coming to the fore both with regulators and in boardrooms across the financial services industry.
The report also highlights a shift in focus as EMEA financial regulators move away from designing new regimes and reforming rules and guidance towards practical implementation as part of their "business as usual" supervision, ensuring firms bed in rules that have taken effect over the past few years. As part of this switch in emphasis, Deloitte predicts an ongoing and enhanced focus on the value for money that consumers get from financial services firms' products and services and the redress they receive.
David Strachan, Partner and Head of Deloitte's EMEA Centre for Regulatory Strategy, commented: "This latest iteration of our Regulatory Outlook is especially interesting not least because of the wider breadth of issues we see on the 2019 horizon for financial services firms. Of particular significance is the inclusion, for the first time, of climate change which is a reflection of the heightened importance that environmental issues are having on the financial services industry. The exposure of firms to risk from climate change is now squarely on firms' and regulators' radars, with the prospect of regulators stepping in where voluntary actions by institutions aren't deemed to be sufficient.
"A multitude of weather-related events (heatwaves, storms and wildfires) has brought climate change to the fore and made it evident that "physical risks" from severe catastrophes are on the rise, and that financial services firms can be directly and indirectly vulnerable to them. Regulators' focus is moving beyond insurance firms to encompass banks and investment managers as well" he added.
The Prudential Regulation Authority (PRA) will finalise its Supervisory Statement on firms' management of financial risks of climate change in early 2019, with other members of the 'Network for Greening the Financial System', such as the European Central Bank, German regulator BaFin and the Bank of Finland, likely to follow. The EU Action Plan on Sustainable Finance will give market participants a deeper understanding of what they are likely to be required to fundamentally change (e.g. sustainability risk disclosure) when it is legislated in 2-3 years' time.
Deloitte's report also highlights a change in priorities for regulators in the year ahead, with focus moving on from bringing in new laws and regulations to supervising how they are being implemented. "In the ten years since the financial crash we've seen a slew of new laws introduced to change and improve the financial services industry and the year ahead will be more a period of bedding in," commented Strachan, "Key regulations such as MIFID II, PRIIPs, IDD and GDRP are in place and the year ahead will be one where firms focus on embedding, optimising and improving their approaches".
The increased focus on whether firms offer their customers value for money, also a theme that will run through 2019, will address issues around pricing, such as new customers getting preferential rates on savings and insurance compared to existing customers. Attention on this during 2018 has put addressing perceived unfair pricing firmly in the sights of regulators like the FCA for the year ahead.
Andrew Bulley, fellow Partner in the Deloitte EMEA Centre for Regulatory Strategy commented: "In the UK in particular we are seeing a concerted push to ensure certain groups of consumers, in particular those who may be vulnerable, are not paying unfairly higher prices than others. The FCA recently announced a price cap on rent-to-own products, due to come into force next year, and is reviewing pricing in the general insurance market, with its conclusions also due next year. Accordingly, we expect to see continuing proactive regulatory scrutiny of pricing and value for money issues."
The Regulatory Outlook also highlights Brexit, IBOR transition and the operational resilience of financial services firms as key areas of cross-industry focus that will feature heavily in 2019. Adapting to new technologies and addressing cyber and financial crime are also included, with the Report reflecting on the 'profound changes' that have been seen over the last decade in the structure of the economy, employment, and society.
"The providers, consumers, and regulators of financial services are all changing," commented Andrew Bulley. "While the current regulatory environment appears more settled compared to the recent past, regulators across the world continue to set high expectations intended to maintain a strong, resilient financial sector through firms having robust financial and operational resilience, supported by strong risk management and compliance capabilities.
"In our view, this may provide an opportunity for leading financial firms to pivot from having to build frameworks to reflect a barrage of new regulations to optimising through taking advantage of new technologies and operating models".
The full report can be found at; Deloitte.co.uk/RegOutlook