Members
Econocom: how social partnerships can create community impact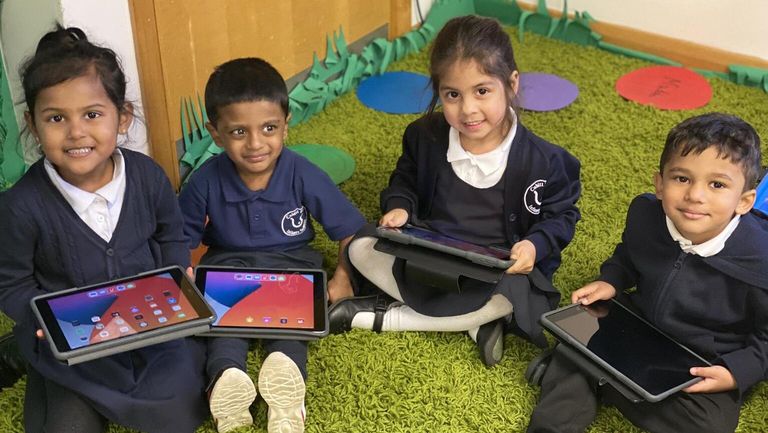 Through its partnerships with social initiatives, Econocom offers an impressive example of how digital companies can make a difference to local communities.
Operating in 16 countries around the world, Econocom provides digital and technology services to companies and institutions. The company has more than 18 years' experience working with the education sector, mainly helping to provide schools with the financial support they need to access educational technology.
In recent years, Econocom has sought to expand this collaboration further in the UK through a partnership with TechInclusionUK, a new social enterprise helping to widen young people's access to technology by reconditioning products that would otherwise go to waste.
Building a partnership
The COVID-19 pandemic laid bare the extent of the 'digital divide' among British students. Thousands of students with no access to remote-study tools found themselves almost completely cut off from their peers and teachers as schools adapted to new ways of teaching.
Econocom first joined forces with TechInclusionUK in December 2020. Working alongside the social enterprise, Econocom assisted in a project to distribute refurbished devices to schools in the London Borough of Tower Hamlets – one of the capital's most unequal boroughs. As a regular leaser of devices, Econocom was ideally placed to source equipment to donate.
Less than two weeks after the initial exchange of emails, Econocom had managed to organise the donation of over 50 devices including laptops, tablets and smart screens to schools within the borough.
In France, the company has joined a programme run by Emmaüs Connect and the ARES Group called 'Connexion d'Urgence', with a goal to equip 10,000 disadvantaged young people across France with educational technology. As part of this initiative, Econocom donated over 500 reconditioned laptops.
The success of this partnership has since spurred Econocom on to explore new projects with a broader scope, including the 'Connexion pour tous' campaign aiming to make IT equipment available to the most vulnerable groups and at reduced prices.
An example for other businesses
Overall, these partnerships testify to just how valuable refurbishing technology can be. The partnerships take a similar approach to the "farm to table" strategy now being championed within the food sector: a fully traceable, sustainable model with maximum efficiency. This also ties in with Econocom's fundamental belief that "there is secondary value in everything", which brings benefits to both partners and wider society.
"With our latest projects in France, the impacts are threefold," explains Noémie Longin, Marketing Manager for Econocom's North America, UK and Ireland divison. "Helping disadvantaged people and bridging the digital divide creates a societal impact. There is also a social impact that comes with employing new workers to assist with the reconditioning of devices, and an environmental impact from no more devices going to waste."
James Turner, Econocom's Lifecycle Channel Manager in the UK, says that strong cooperation across all facets of the business was key to making its partnership with TechInclusionUK work.
"When it came to organising the partnership, we had great coordination between different sectors," he says. "For a project like this to be effective, everyone in the organisation really needs to pull together and get on the same page. Even if you have limited resources, you can still prioritise the particular areas in which you want to get involved."
Success also lies in building enduring relationships with the businesses and organisations in question, he says.
"From the client's perspective, we put in the hard work with the technology," Turner explains. "Even after the products have been donated, we remain on hand to address any potential issues – it's all part of an ongoing commitment."
Econocom is a leading European digital services provider. Econocom helps organisations future-proof their operations for the digital age with as-a service subscriptions. With employees in 16 countries and 40 years' experience, Econocom is the trusted business partner of major digital vendors and drives digital transformation across a number of industries.