Analyses & Studies
EU elections may turn Brexit on its head - Financial Times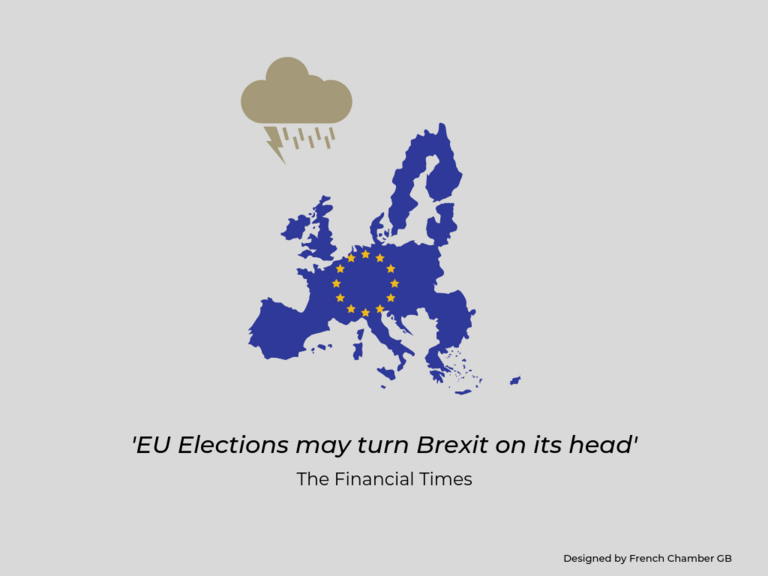 UK involvement could upset Brussels' policymaking and play havoc with long-term relations - says the Financial Times.
Tony Barber - 08/05/2019
Through gritted teeth Theresa May's government has confirmed that the UK will participate in this month's European Parliament elections.
In party political terms, it will be a nightmare for Mrs May and her ruling Conservatives. However, the UK's involvement may also complicate Brexit, upset EU policymaking and play havoc with long-term EU-UK relations.
On these issues the outstanding guide is "The European Elections and Brexit", a report by The UK in a Changing Europe, a research group at King's College London.
The May 23-26 elections seem certain to produce a more fragmented European Parliament. The two main party groups on the centre-right and centre-left are set to lose their combined majority. A hotchpotch of rightwing nationalists, anti-establishment populists and anti-EU critics may win 30 per cent or so of the assembly's 751 seats.
Such an outcome would surely destabilise the cross-party consensus on Brexit that has characterised the European Parliament since the UK's June 2016 referendum. It might also result in the appointment of a European Commission that would reconsider the Brexit line of Jean-Claude Juncker, the outgoing commission president, and Michel Barnier, the EU's chief Brexit negotiator.
All this would undermine the prospects for a quick EU-UK deal on trade, security and other areas of post-Brexit co-operation. In fact, ratification of an EU-UK trade agreement might be a Herculean task in a European Parliament pushed one way by rightwing protectionism and another way by leftwing demands on climate change, regulatory standards and social policy.
Next, let's look at the UK political scene. Having been walloped in last week's local elections, the divided and demoralised Conservatives are forecast to suffer more humiliating losses on May 23.
Anti-EU voters who blame the government for making a dog's breakfast of Brexit are expected to take pitiless revenge on Mrs May and her colleagues. According to a survey for the influential ConservativeHome website, three out of every five rank-and-file Tory members will desert their party in the EU elections.
They will vote instead for the newly formed, single-issue Brexit party of Nigel Farage, the standard-bearer of rightwing UK populism. Should Mr Farage also attract substantial support from pro-Brexit Labour party voters, it is conceivable that his movement will top the polls — as did the UK Independence party, his former political home, in the 2014 EU elections.
Several scenarios might then unfold. First, pressure would build on the government from backbench Conservative MPs to stop dithering on Brexit and, if necessary, to go for a no-deal departure. This pressure might prove to be irresistible, in the event that a disastrous EU election result toppled Mrs May.
Second, many Labour MPs, scared by Brexit party inroads into their voter bases in northern England and the midlands, might be open to approving Mrs May's EU withdrawal deal. Parliament has already rejected it three times, but the fact remains that her deal is the only one negotiated and agreed with Brussels.
Lastly, a Brexit party triumph might harden the mood in EU capitals, making it less likely that European leaders would be willing to offer the UK another Brexit delay when the extension ends on October 31.
The three most probable Brexit endgames are: a negotiated withdrawal, crashing out without a deal and staying in. The UK's participation in the EU elections makes the last two outcomes more likely than the first.