Analyses & Studies • HR Focus • The Chamber
FBBD data highlights impact of Brexit on recruitment and workforce patterns a year after transition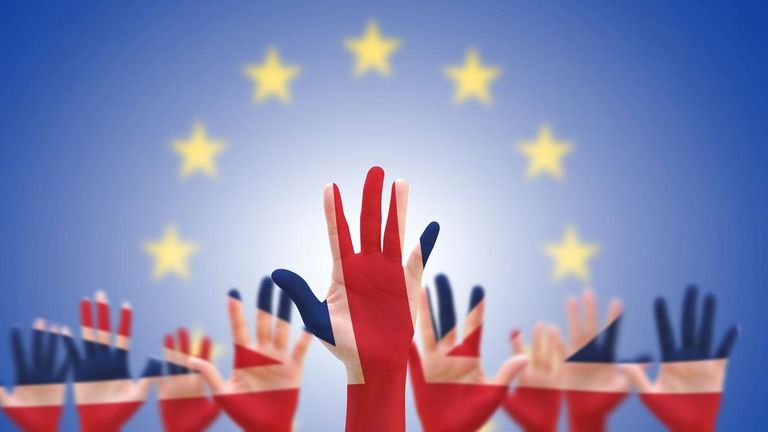 A year after the UK's official final transition out of the EU's regulatory framework, the effects of Brexit on British and French companies in the UK are starting to become clearer.
Data from the latest update (December 2021) of our Franco-British Business Dashboard suggests that Brexit has had a particular impact on recruitment practices and the composition of workforces – changes which are certain to have long-lasting consequences for talent attraction and youth mobility.
According to our pulse survey, 46% of our members reported a decrease in the proportion of new hires from EU countries. 30% of companies gave the main reason for this as the increased cost of labour. 49% said the main reason was fewer applications from EU nationals – which perhaps suggests a reluctance by workers across the Channel to deal with new British regulations.
Along with the UK's new points-based immigration system, the cost of visas post-Brexit has proven to be a significant barrier to low-skilled migrants – something that poses a particular difficulty for firms looking to hire workers in sectors which have traditionally relied on low-skilled, seasonal labour from the EU. Faced with fewer opportunities for mobility, companies are limited to a smaller talent pool.
Official figures suggest a similar general picture. According to data from the ONS, for firms making new hires, 57% reported a lower proportion of EU nationals in the last quarter of 2021. Meanwhile, just 18% of firms have increased the number of visas sponsored for EU nationals.
Commenting on the findings, Fabienne Viala, President of the French Chamber of Great Britain, said: "Brexit has clearly had particularly serious consequences for the recruitment of EU labour and this has forced business leaders to modify their operations accordingly. The French Chamber will continue to provide support to companies as they navigate the ongoing impacts of Brexit."
The Franco-British Business Dashboard (FBBD) launched in partnership with data science company Ekimetrics, provides cutting-edge insights into the state of Franco-British business and the medium- to long-term impacts of Brexit. The latest statistics bring the general consequences of Brexit for recruitment into sharp relief.