Analyses & Studies
Healthcare for expats: the essentials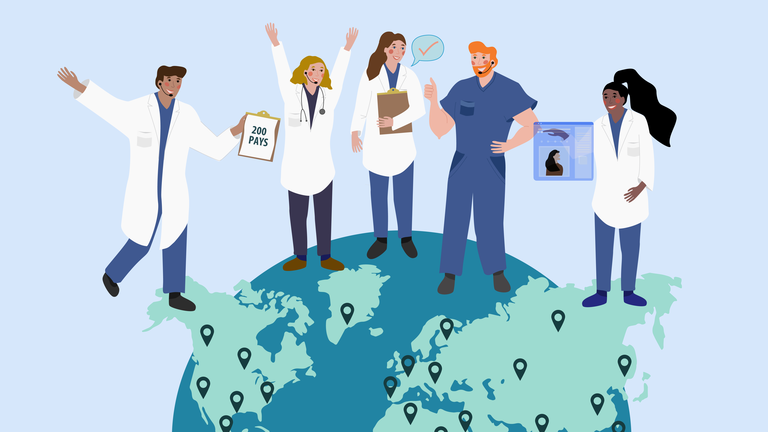 For French citizens looking to move to the UK, the healthcare options available can seem confusing at first. To make things clearer, French-based healthcare comparison website Santexpat.fr has produced a simple guide outlining how the public and private systems in the UK work and which one might better suit your needs.
The UK healthcare system
The UK has a universal healthcare system which allows its residents to benefit from reimbursements linked to their care. It is largely funded by taxes. However, the costs are only covered if you visit NHS public services. The NHS is partly decentralised, with Scotland, Wales and Northern Ireland making their own decisions regarding health services. The government provides these areas with block grants, which allow them to arbitrate on decisions related to their own healthcare systems.

How does the NHS work?
In order to be affiliated with the British public healthcare system, you must be registered with a GP (General Practitioner), the equivalent of a "médecin traitant" in France.
For any questions relating to your health, you have to see the GP first and then, if necessary, they will refer you to a specialist. Specialist consultations will be reimbursed only if you have referrals from a GP.
In the event of an emergency requiring hospitalisation, your care will be covered in most cases. For certain services, a deduction may be requested from the patient. Dental and ophthalmic care services are chargeable: you will need to fill in a form to get reimbursed for treatments.
These are never covered by the NHS and the prices can sometimes be very high.
For NHS appointments, it can take up to four to six months to get to a booking with a physiotherapist. In addition, in England the consultation time is often limited to 15 minutes. If you can't or don't want to wait too long, you might have to go through the private system, which could end up being much more expensive.

The private system in the UK
With the public system in England often saturated, you can choose to go private. Expatriates tend to appreciate this option as it is quicker and the quality of its services is supposed to be better. Doctors who are not affiliated with the NHS set their own prices.
They often practise in clinics or private practices. There are several advantages to going through the private healthcare system in England.
Going private might give you some peace of mind since the time to get an appointment is much shorter: you will be able to get an appointment as soon as symptoms appear.
A private doctor will allow longer consultations, and will have more time to reply to questions. It is important to note, however, that seeing a doctor outside the NHS can be very expensive, especially if you do not have health insurance.

How do you choose your private insurance?
Subscribing to private health insurance covers all your costs and expenses for treatments, but its most important aspect is the range of choice it gives you. In the private as in the public sector, you can choose which practitioner to see.
You will also have access to various services such as medical repatriation and virtual appointments which can make your life easier. You can also subscribe to additional options with private insurance to cover your expenses related to optics, dental care or even maternity.

Costs in the UK
Santexpat.fr has compared the costs of healthcare in France and the UK. On average, it costs £150 for a private GP consultation in the UK, compared to €25 (£22) in France. A private birth would cost £12,500 in the UK compared to just €2,400 (£2,111) in France.
Prescription drugs have a fixed annual fixed price. Certain medications are covered by the NHS whilst some are not. There may be an out-of-pocket charge if you have not subscribed to a private health insurance scheme.
Santexpat.fr is developing an exclusive medical concierge offer allowing French people who wish to return to France to be treated in the best conditions. They offer a bespoke package and a very high level of service including your personal medical situation and records