Analyses & Studies
How can the UK achieve its goal of Net Zero carbon emissions?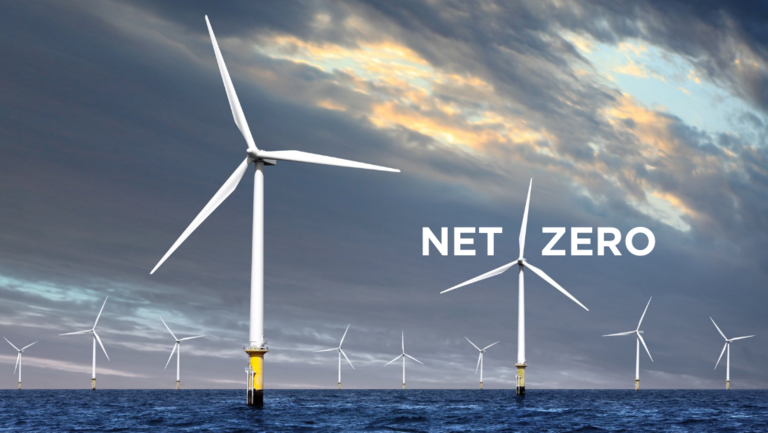 The recent growth and development of wind power has made the plan of achieving net-zero carbon emissions by 2050 more realistic. Professor Sophie Méritet, Associate Professor in Economics with HDR at Université Paris Dauphine - PSL and a researcher at Centre de Géopolitique de l'Energie et des Matières Premières CGEMP Laboratoire d'Économie de Dauphine (LEDa), shares insights on how others can also make a change on this issue.
The United Kingdom has used coal as an energy source for its own development throughout modern history. More recently, the country is transitioning to becoming a model in terms of re-usable and sustainable energy. On the horizon, is the opportunity to harness offshore and onshore wind energy to power the nation.
With ever developing technological advancements, new offshore wind projects have capacity factors of 40%-50% thanks to larger turbines and other technological improvements that are helping to make the most of available wind resources. At these levels, offshore wind matches the capacity factors of efficient gas-fired power plants, coal-fired power plants in some regions, exceeds those of onshore wind farms and is around double the capacity of solar PV. Wind energy generation accounted for 24% of total electricity generation in 2020; with offshore wind accounting for 13% according to the Office for National Statistics.
This does not however prove that coal-fired power plants are obsolete, the Drax power plant in the United Kingdom has gone from being "one of the continent's most polluting plants in a few years to one of the most ambitious in terms of reducing CO2 emissions" explains Pr. Sophie Méritet. Sophie goes on to say that "faced with increasing gas prices, the U.K. has not hesitated to turn on its coal-fired power plants in recent weeks to ensure the country's electricity supply, including units at the Drax power station".
Today, wind energy is among the cheapest forms of electricity production in Europe. However, the installation of these wind farms is no small task and does not come with a small price tag. Rystad Energy estimates that the cost to install a turbine ranges from $0.5 million to $1 million, while the cost of foundation installation ranges from $1 million to $1.5 million per unit. Sophie Méritet reiterates this by explaining how "massive investment plans in green energies have been announced by European groups (for example the Italian Enel, with 17 billion by 2023 and 70 billion by 2030 in solar or wind power, or the Spanish Iberdrola, with 75 billion euros in the ecological transition)". This may hurt profit margins in the short term, but "In the long term, they will make it possible to perpetuate the activities" clarifies Sophie.
The UK was the first major economy to commit to Net Zero emissions by 2050. As of 2020, the total worldwide offshore wind power capacity was 35.3 gigawatt (GW). United Kingdom (29%), China (28%) and Germany (22%) account for more than 75% of the global installed capacity. A flurry of investments into wind power will help the UK double its renewable energy capacity by 2026 – four years sooner than its target date for doing so.
For such a costly project, to help achieve Net Zero emissions by 2050 will require annual investment of about £50 Billion per year by 2030. This spending will largely be offset by the savings subsequently made on fuel costs, meaning that less than 1% of GDP will be needed to be spent on decarbonisation annually over the next 30 years.
To be able to attain the national goals of carbon emissions netting zero by 2050, we as the public must also look for ways to help reduce our carbon footprint. "The pandemic showed us how we do not have to be necessarily in person or on-site to reach our goals or achieve in our work, we can do many things remotely" expressed Pr. Sophie Méritet, who also teaches towards energy transition in the Executive MBA of Dauphine - PSL.
Pr. Méritet is delighted in the way Université Paris Dauphine – PSL and other Higher Education Institutions have taken initiatives to be more environmentally cautious. With a strong focus on ESG delivered by high-profile academics and executives, the new London Executive MBA, coming in April 2022, provides a high quality and eco-friendly way to learn, thanks to its blended learning approach. As Sophie says "Investments in clean energies are no longer the sole responsibility of States, but also of companies and executives".