Analyses & Studies • Members
How to keep Company Data Secure while Working from Home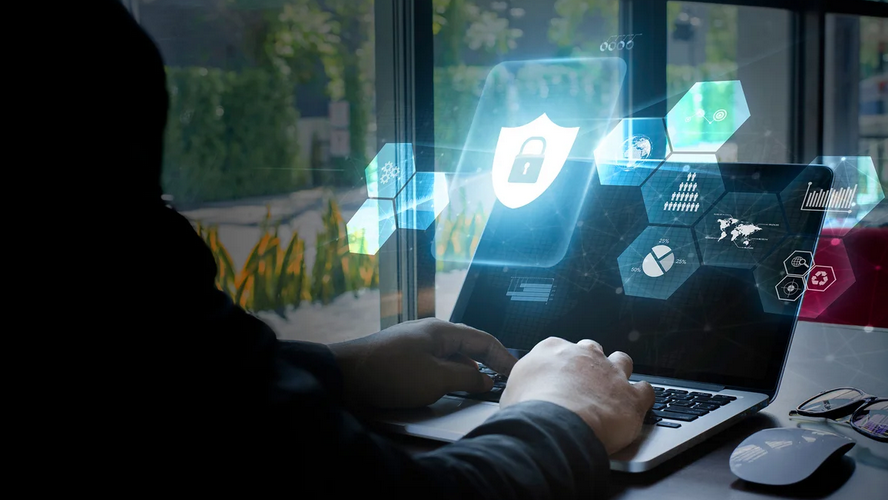 An article by Ringover
The new work-from-home culture has brought numerous benefits for employees, but for employers it has meant bringing company data into an environment shared with children, partners and housemates.
Security is often taken for granted in an office setting, with keycards protecting secure parts of the building and passwords required for access to documents, but some of these precautions have been bypassed at home.
Data is now being shared between devices sometimes hundreds of miles away, by people sitting in home offices, bedrooms and kitchens.
Whether someone is working from home or the workplace, it is vital that personal data, intellectual property, and technology assets are kept safe and secure.
Ludovic Rateau, chief technical officer of Ringover, said: "Working from home has eliminated the daily commute and given employees more time with their loved ones, but this new casual way of working has potential downsides for employers.
For many companies, privacy and data rules have gone out of the window as employees leave personal computers unlocked in houses shared with partners, children and housemates.
There are several easy steps we can all take around the house to make sure that we're keeping company data safe, like not conducting private conversations while on loudspeaker, or using a headset."
Top tips for keeping your data safe
Ringover has put together the following tips for employees - and bosses - who want to ensure data is kept safe at home.
Dealing with housemates - One consequence of working from home is that others in the house can overhear conversations they're not supposed to. If you're having a confidential conversation with potentially sensitive data, close the door and use a headset with a microphone to keep the discussion private.

Keep work phones and laptops secure - As employees share time between the office and home, work laptops and phones become potential targets for theft on public transport. If a device falls in the wrong hands, it is important to be able to block access to phone numbers and data stored on it. Centralised application administration means that accounts can be quickly deactivated if the worst should happen. It's important people stay aware of their environment and keep a tight hold of bags containing important and expensive tech.

Alexa and other devices - Smart speakers like Alexa and the Google Assistant are always listening, and there is always a risk that they could inadvertently record sensitive information. It's better to be overly cautious and turn off devices during confidential discussions.

Multi-factor authentication - It is more essential than ever to ensure that only authorised people log into a system and access data. Higher levels of security are now much easier to put in place and use — from password managers to biometrics — and are less tiresome for the user than they used to be. Make sure you regularly change passwords to keep your devices secure.

Update your devices - Online threats are adapting all the time, and you need to stay on top of them. Security patches for laptops and handsets need to be pushed out in real-time and installed - don't put off that operating system update just because it takes a while. Retired devices should also be deactivated and reset with clear disposal policies.
Check your company's code of practice - When working from home, the onus is on you to have security on the top of your agenda. Check with your company to find out what their best practices are and whether there are any technical instructions they recommend or want you to follow. These habits will form very quickly, in the same way we all got used to video calling.