Analyses & Studies
Interview with Guillaume Bazard, the French Consul Général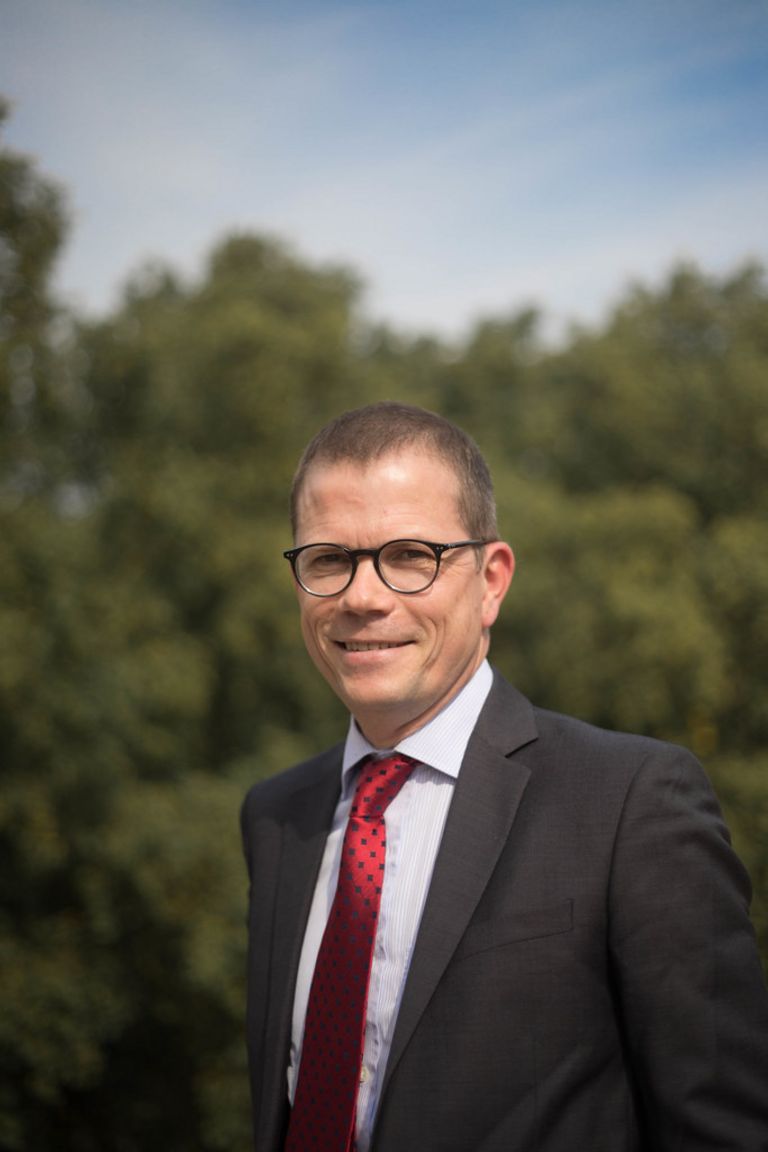 In this exclusive interview with INFO magazine, Guillaume Bazard, the French Consul Général, speaks about Brexit and the impact on French citizens in the UK.
The French Consulate General in London is one of the largest French consulates in the world. It takes care of the French community in the UK on a day-to-day basis, by issuing passports and IDs, and registering births, marriages and deaths. They administer elections – recently setting up 36 polling stations across the country for the European MEPs – and issue visas for foreign visitors to France. Last year, they issued roughly 125,000 visas, of which the majority went to Chinese or Indian citizens living in the UK. Guillaume Bazard took up his role as Consul Général on 3 September 2018.
What impact has Brexit had on your activities at the consulate?
Brexit has brought an increase in all of our activities. What we call 'Etat Civil' (civil registration of French citizens living in the
UK) has increased. In the past, many French nationals living here didn't find it necessary to register their marriages or the births of their children to the French Consulate.
Brexit caused them to think twice, because suddenly they did not know what was going to happen. There has also been a huge increase in issuing passports. To illustrate the point, last year we issued 37,000 passports and IDs. Each year since the referendum result, we have issued an increase of ten percent.
Are you confident that settled status is a long-term solution for French citizens living in the UK?
When we talk about Brexit, certainty is something that is quite difficult to comment on. But as things are today, settled status has been decided in rules. Not in legislation but in secondary legislation – which is an issue in itself – however, there is no reason to think that it will not continue to be in place in the future for the people who are here now. The immigration rules for the people who will arrive later is another story.
I don't see it as likely that the government would suddenly change and give up on settled status, but there might be adjustments. Our responsibility is to see what is on the table and what is open to the public. We ensure sure that French people are aware of the rules and encourage them to apply.
How many applications for settled status have been made so far?
The Home Office published statistics in June, which showed that 788,000 Europeans living in the UK have applied for settled status. We have more detailed statistics up to 31 May, where the figures are broken down by nationality. These show that 32,300 French people have applied, which is a little bit less than 20 percent of the number of registered French people in the UK. And it's probably less in percentage if we're talking about what we think is the total French population in the country.
This means that a good proportion of people are informed and taking it seriously. For the rest, they have time, at least until the 31 December 2020 if there is no deal, and 31 June 2021 if the deal is approved. There's no hurry, there's no panic. But we have to continue our efforts to inform people and to reach out to those who are difficult to contact – which is my main concern.
What have you been hearing from the French community here in terms of concerns or of optimism?
We've been hearing that the results of the referendum came as a shock. This is something that took me a little time to understand, what we might call the psychological dimension. We have a tendency to see things through the London community, because 60 percent of our community is in the London region. But that also means that a lot of people live outside London in quite different conditions then we see here.
In some places where the Brexit vote was strong, it has been an unpleasant experience. They were happy and felt welcome, and have been raising their children here. Suddenly they found themselves in the position of questioning if they were still welcome. This is why the psychological dimension is very important to consider.
Have French citizens taken the decision to leave the UK as a result?
We would like to have a scientific way to measure what's happening within the French community. The only instrument we have are monitoring the changes in the number of French people registered from one period to another. Our latest figures from the 31 December 2018 show 146,000 registered French people. Compare that to one year before, it represents a 0.8 percent decrease in registrations.
We can therefore confidently say that there has not been an exodus of French people, but there has been a change in the normal trends. We used to have an increase every year by roughly this same percentage. Obviously, the growth of this community has stalled.
Plus, it is important to remember that the measurement of the number of French people living in the UK is imperfect. For example, when you have an increase in the number, it's not necessarily due to people arriving. It can be people who have been here for a long time and who have decided to register. The data is not straightforward in terms of its interpretation.
What are your priorities in terms of the messages you would like to communicate to the French community?
Message number one is: If you would like to stay, apply for the settled status. But it comes with some context. You have time to do it, but don't doubt you will have to do it.
The only scenario in which you wouldn't have to do it is if Brexit doesn't happen – and that would be a risky thing to rely on. The other message I would like to communicate is: Help us spread the information. Our community is large and diverse, and we fear that the message will not reach everyone.
It is a concern that all the European consulates have right now, when attempting to reach more vulnerable parts of their communities. Some may have limited access to information or may not be perfectly literate in English or lack digital skills, which are important as the process to apply for settled status is online. Please help spread the message.
Interview by JvB, included in INFO Magazine Summer 2019 - Making Good: The Sustainable Evolution of Luxury.
For information in French about Brexit visit the French government portal: www.Brexit.gouv.fr
To apply for Settled Status: www.gov.uk/settled-status-eu-citizensfamilies