Launching our Net Zero Leadership Programme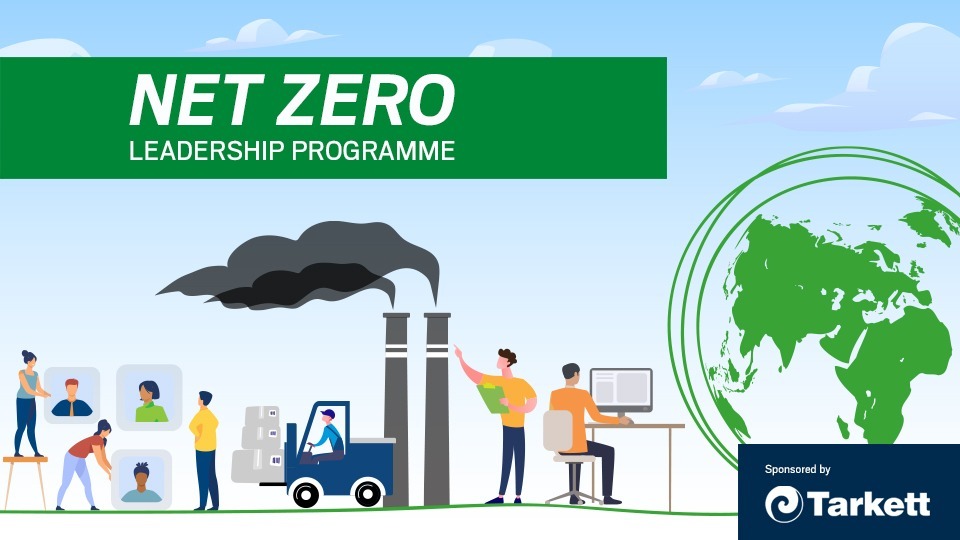 We are pleased to launch our 'Net Zero leadership programme' sponsored by Tarkett; a series of eight events packed with practical advice and top tips, to help SMEs and entrepreneurs achieve carbon neutrality.
Relying on the expert knowledge of our partner Better Futures and our network of Sustainability Leads, each event brings together business leaders and industry experts to share learnings, best practice and practical insights on key components of Net Zero plans, from supply chain and energy to finance and marketing.
In addition to engaging in thought-provoking conversations and discovering innovative ideas, participants will learn from real-life case studies and get access to practical tools to help them build and deliver their own plans.
The series is open to and will be of interest to all members, regardless of their size and sector. It is designed specifically with SMEs and business owners in mind, who will benefit from a wealth of practical insights and tools tailored to their level of resources and knowledge.
SME business owners who complete the whole programme will be featured on our website as a 'Net Zero leadership hero'.