Actualités
Lockdown Literature: recommended new reads by L'Institut Francais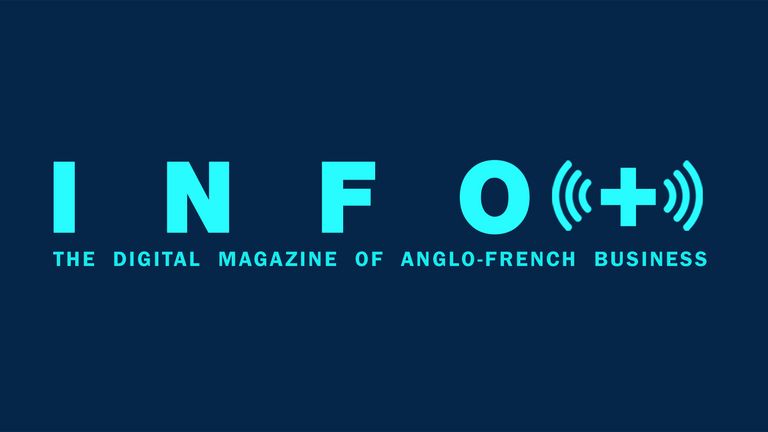 These books, recently published in English, were selected by the French Institute in the UK
Medicine: A Graphic History
A graphic novel by Dr. Jean-Noël Fabianiand Philippe Bercovici
Translated by Edward Gauvin
Published by SelfMadeHero (2020)
In the Middle Ages, surgery was left to barbers, owing to their skill with sharp instruments. During the French Revolution, doctors were banned from hospitals. In the mid-19th century, the diverting effects of laughing gas inadvertently led to the discovery of anaesthesia. Three decades later, Louis Pasteur made a crucial breakthrough in his research into vaccination because his assistant decided to go on holiday.
In Medicine: A Graphic History, surgeon and professor of medical history Jean-Noël Fabiani stitches together the most significant and intriguing episodes from the story of medicine, from chance breakthroughs to hard-won scientific discoveries, featuring a vivid cast of history's most dedicated and often heroic personalities. Spanning centuries and crossing continents, this fast-paced and rigorously detailed graphic novel guides us through one of the most wondrous strands of human history, covering everything from bloodletting to organ donation, plague to prosthetics, X-rays to Viagra.
Published with the support ofthe Book office of the Institut français du Royaume-Uni via the Burgess Programme, as part of 2020 Année de la BD (2020 Years of Comics).
'This utterly brilliant comic will feed you vital and amazing information so painlessly you'll barely realise how much you're learning.'The Guardian, Guardian Graphic Novel of the Month
The Death of Comrade President
A novel by Alain Mabanckou
Translated by Helen Stevenson
Published by Serpent's Tail (2020)
In Pointe-Noire, in the small neighbourhood of Voungou, on the family plot where young Michel lives with Maman Pauline and Papa Roger, life goes on. But Michel's everyday cares - lost grocery money, the whims of his parents' moods, their neighbours' squabbling, his endless daydreaming - are soon swept away by the wind of history. In March 1977, just before the arrival of the short rainy season, Comrade President Marien Ngouabi is brutally murdered in Brazzaville, and not even naïve Michel can remain untouched.Starting as a tender, wry portrait of an ordinary Congolese family, Alain Mabanckou quickly expands the scope of his story into a powerful examination of colonialism, decolonization and dead ends of the African continent. At a stroke Michel learns the realities of life - and how much must change for everything to stay the same.
Alain Mabanckou was born in 1966 in Congo and currently lives in Los Angeles, where he teaches literature at UCLA. His six previous novels Black Moses, African Psycho, Memoirs of a Porcupine, Broken Glass, BlackBazaar and Tomorrow I'll Be Twenty are all published by Serpent's Tail. Among his many honours are the Académie Française's Grand Prix de literature and the 2016 French Voices Award for The Lights of Pointe-Noire. Mabanckou is a Chevalier of the Légion d'honneur, was a finalist for the 2015 Man Booker International Prize and has featured on Vanity Fair's list of France's fifty most influential people.
'Alain Mabanckou addresses the reader with exuberant inventiveness in novels that are brilliantly imaginative in their forms of storytelling. His voice is vividly colloquial, mischievous and often outrageous as he explores, from multiple angles, the country where he grew up, drawing on its political conflicts and compromises, disappointments and hopes.' Man Booker International Prize judges' citation
Notre-Dame. The Soul of France
An essay by Agnès Poirier
Published by Oneworld (2020)
The profound emotion felt around the world upon seeing images of Notre-Dame in flames opens up a series of questions: Why was everyone so deeply moved? Why does Notre-Dame so clearly crystallise what our civilisation is about? What makes 'Our Lady of Paris' the soul of a nation and a symbol of human achievement? What is it that speaks so directly to us today?In answer, Agnès Poirier turns to the defining moments in Notre-Dame's history. Beginning with the laying of the corner stone in 1163, she recounts the conversion of Henri IV to Catholicism, the coronation of Napoleon, Victor Hugo's nineteenth-century campaign to preserve the cathedral, Baron Haussmann's clearing of the streets in front of it, the Liberation in 1944, the 1950s film of The Hunchback of Notre-Dame, starring Gina Lollobrigida and Anthony Quinn, and the state funeral of Charles de Gaulle, before returning to the present.The conflict over Notre-Dame's reconstruction promises to be fierce. Nothing short of a cultural war is already brewing between the wise and the daring, the sincere and the opportunist, historians and militants, the devout and secularists. It is here that Poirier reveals the deep malaise - gilet jaunes and all - at the heart of the France.
Agnès Poirier is a writer, commentator and broadcaster. She is a regular contributor on politics and arts for the BBC, CNN, Sky News, Channel 4 and France 24, and she writes for the Guardian, Observer, The Times, Evening Standard and The New York Times, among others. Her most recent book is the acclaimed Left Bank: Art, Passion and the Rebirth of Paris, 1940-50, which is currently being translated into half-a-dozen languages. She lives in Paris and visits London regularly.
'Vivid and engrossing… the opening chapter repays the cover price: a breathless, exhaustively researched and utterly unputdownable account of the drama.. elegant, witty and constantly informative.' The Observer
Mathias Rambaud is the Attaché for Books and Ideas & Head of the Book Office at l'Institut Français