Event report
Luxury Club: Embracing pre-loved luxury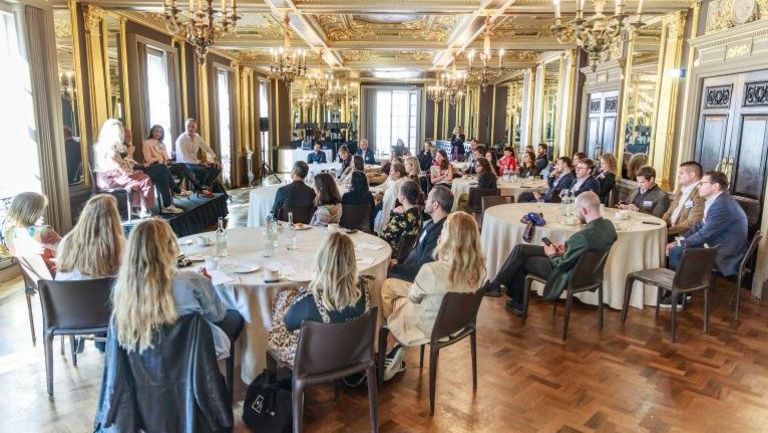 On April 18th, we welcomed our Patron and Corporate Members at Hotel Café Royal for the first Luxury Club of the year.
For our first in-person Luxury Club meeting of the year, the members had the opportunity to hear from Zahra Kassim-Lakha, Board Director of Watchfinder & Co, Thierry Andretta, Chief Executive of Mulberry and Thomas Berry, Senior Director of Sustainable Business at Farfetch. Our panel of speakers shared why pre-loved is important to their businesses, how they are making it work in practice, and the pitfalls to look out for.
The session was chaired by Sylvie Freund-Pickavance, Group Strategy and Business Development Director, Value Retail and co-chair of the Luxury Club and hosted by Hotel Café Royal.