Members
Reed Smith: a holistic approach to diversity and inclusion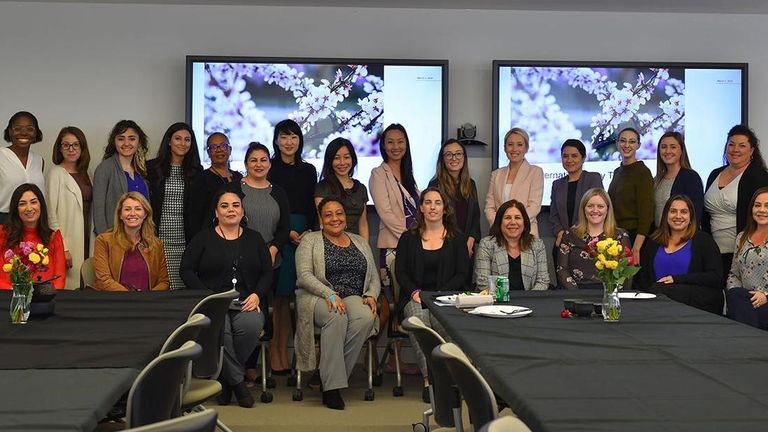 Last September, international law firm Reed Smith was certified for the fourth year in a row under the Mansfield scheme, a framework which measures law firms' progress on promoting diverse attorneys within their practices.
Every year since the initiative was launched, Reed Smith has achieved the 'Certified Plus' status, meaning that at least 30% of its most senior roles are held by women, people of colour, LGBTQ+ people, or people with disabilities. The firm's commitment to diversity and inclusion is one of its core values.
"We've had a formal, completely top-driven diversity and inclusion programme for over 17 years," explains Sarah Caldwell, partner in Reed Smith's Structured Finance team. "Our managing partners really support and drive the diversity and inclusion initiatives, and we also have a series of business inclusion groups and committees in place globally."
Internal strategies for inclusion
These groups and committees help Reed Smith's lawyers to build networks and share their experiences. Among these is the Women's Initiative Network (WinRS), a group focused on the recruitment and retention of female lawyers across the firm and whose committee Caldwell sits on.
One particular focus of the WinRS network is equipping female lawyers with the knowledge and skills they need to advance towards promotion.
"We often find that despite good data for female representation at associate level, the numbers change once you get to partner level," says Caldwell. A male sponsor programme, through which male partners at the firm offer their insights to aspiring female lawyers, is one step that Reed Smith has taken to support women towards promotion.
"Women often tend to have a range of female role models and mentors, but not always strong male ones. We thought that this programme would be an excellent opportunity for our female staff to gain a different perspective," Caldwell explains. "We also tend to pair people across different groups to create wider exchanges of ideas and networking opportunities."
Other key internal committees exist for specific diversity and inclusion focuses. The firm's Multicultural Network allows staff and clients to experience and celebrate differences in a positive way by raising awareness of issues relating to Black, Asian and minority ethnic legal professionals, and the Racial Equity Action Plan (REAP) has set specific targets to improve representation of black lawyers at the firm. These include achieving a 50% increase of Black lawyers across the firm, and 30% increase of Black leadership roles, by 2024.
Networking outside the company
To complement its internal networking groups, Reed Smith supports employees by engaging in external schemes and partnerships.
Reed Smith's membership of the 30% Club – a campaign aiming to boost female representation at board and C-suite level – gives its employees access to cross-company networking opportunities with professionals from outside the firm and the legal sector. Senior employees are paired with juniors from different companies, providing mentoring and advice.
"People often have very different stories of how they got to their current positions, so it's powerful to hear stories about alternative routes to promotion," Caldwell says. "From being paired with a senior executive at BT when I took part in the mentoring programme, I gained a broader perspective on my own career path."
Another external initiative run by the Reignite Academy supports experienced lawyers who have taken career breaks as they return to work – and many Reed Smith employees have found routes back to the professional world through the scheme.
By either supporting individual placements or including lawyers on a dedicated six-month programme, the scheme is especially valuable to female lawyers looking to re-establish themselves in the legal profession.
Encouraging participation
Employees at Reed Smith can now claim billable hours credit for participation in its diversity and inclusion initiatives, giving them a tangible value.
"Billable hours credit for pro bono has always been a feature of Reed Smith's billable hours policy, but more recently the policy has changed to include billable credit hours for diversity and inclusion work. This really shows the firm's value and financial commitment to its employees supporting these important initiatives and encourages participation."
In 2020, the total value of pro bono hours across the company came to an impressive figure of over $50m – indicating a growing will on the part of Reed Smith's lawyers to participate in its diversity and inclusion programmes.
Reed Smith is a global relationship law firm, committed to delivering high quality service and developing long-term client relationships. Relationships are at the heart of our business and they have connected us to major clients, who have helped us become one of the 20 largest law firms in the world with more than 1,600 lawyers in 30 offices across Europe, the Middle East, Asia and the USA.