COVID-19 • Analyses & Studies • Sectors & markets • Members
Remote Control: the rush to deploy home working technology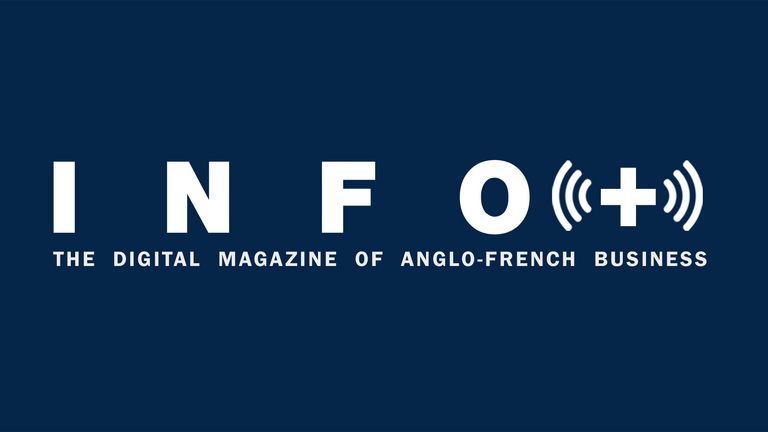 Business is booming for companies who provide remote working solutions, but as the unprecedented experiment in home working enters its fourth week in the UK, the stakes are higher than ever, says Laurent Guyot of Qwil Messenger.
It is an understatement to say that it has been a busy few weeks for organisations scrambling to switch their workforces to home-working and integrate tools for chat, video conferencing and document sharing.
According to Laurent Guyot, CFO of the secure chat platform Qwil Messenger, a key challenge for companies is offering tools which can be quickly understood and used by a range of workers – those employees who are accustomed to working remotely, and crucially those who are not.
'Whereas before, people may have been working from home, usually for a maximum of a couple days a week, these were usually jobs which involved minimum interaction with others, or were used to concentrate on tasks outside of office distractions. These were also rarely front-line jobs servicing clients,' says Guyot.
Estimates show up to half of all UK workers are now working from home as companies shutter offices under the lock-down. Opportunities for face-to-face interactions are dwindling, and the question for many businesses has become how to facilitate all important, often impromptu, discussions between employees. Another challenge is how to maintain the same client relationships without in person meetings.
'We're clearly seeing the need for instant conversation from our clients,' says Guyot. 'You can probably achieve this with a one-on-one call, but not when you add more people. With a chat platform, you can quickly get the right people in the same place, and have that discussion. You can also cope with an increase of volume of inquiries and calls.'
Qwil was developed for financial services and other complex industries where regulatory compliance is a priority. Unlike popular tools such as WhatApp, the fintech start-up was built to cater for two user types, staff and clients so as to adhere to stringent privacy and security rules, such as GDPR.
In the current environment, Guyot sees much wider applications for Qwil Messenger, and he has been fielding new enquiries from organisations around the world, from schools and care homes to associations.
Boom time
There have been huge gains for companies making remote working tools, with the messaging platform Slack announcing recently that they now had 10 million daily active users.
Zoom, a video conferencing tool, reported a 535 percent rise in daily traffic in the past month. However, their meteoric rise was countered this week by growing criticisms of their security and privacy functions, including the practice of 'zoom-bombing,' where users can join meetings uninvited to harass participants and record and distribute sensitive material.
Another popular collaboration working tool, Microsoft Teams, crashed when millions of people in Italy, Spain and Northern Europe logged on to work from home in mid-March.
Guyot is not surprised by the popularity of these tools, or of the subsequent fallout, as companies were rushing to integrate solutions in a matter of days – or faster. He recently deployed Qwil for a wealth management firm needing a chat tool for a closed group of 50 participants in less than an hour.
'Zoom witnessed the same thing that we did, in the sense that when firms realised that their current remote working systems were clunky, they rushed to find tools which were user-friendly, reliable and available quickly.' Many internal tools also lacked the functionality to securely invite participants external to the company, such as clients, new business contacts and other stakeholders – 'a core differentiator of Qwil Messenger,' says Guyot.
Wither email?
Many observers predict the world of work will be forever changed, as remote working becomes ubiquitous and companies seek to limit business travel for cost-savings and environmental reasons.
Some see a future where employees are awash in emails and inboxes are forever untidy. But for disruptors like Guyot, his platform and others are signalling the death knell of email.
'There is a formality around email which cannot be escaped,' says Guyot. 'The success of our platform and others is in a big part because we are more conversational and more spontaneous. You don't use email with your friends anymore, so it is just about having a true alternative for professional interactions.'
He also points to the immediacy of chat, especially in times of crisis when organisations need a special tool to communicate quickly with their staff, clients or others in their supply and value chains. WhatsApp has been the unofficial channel for this kind of communication, but most firms have now banned employees from installing and using these platforms as they are neither secure, nor compliant and may put the business at risk.
The point for Guyot is that chat tools can replicate a range of conversations one might have in the office, from corporate communication, to sharing documents, to water cooler talk. 'Corporate tools need to flexible to also allow people to chat to colleagues or clients about what they did on the weekend, whilst keeping it separate from their personal lives,' says Guyot.
It will be an uphill battle to unseat email. Recent research by Radicati Group found that 269 billion business and consumer emails were sent and received each day in 2017, and this is expected to rise to 319.6 billion by the end of 2021. This increase may well be attributable to further unwarranted emails, advertising and fraud attempts.
Guyot notes that the current increase of demand for 'closed' communication systems (with only known participants) may be a response of the heightened risk of phishing attempts by email, as fraudsters take advantage of remote workers and current level of fear.
The current lock down has accelerated the convergence of work life and private life for many in the UK. Tools which both enable productivity and improve quality of life will be the ones which win the day.
Laurent Guyot, CFO of Qwil Messenger, a safe and compliant chat for businesses.