Sectors & markets
Start-Ups and Corporates: Building Relationships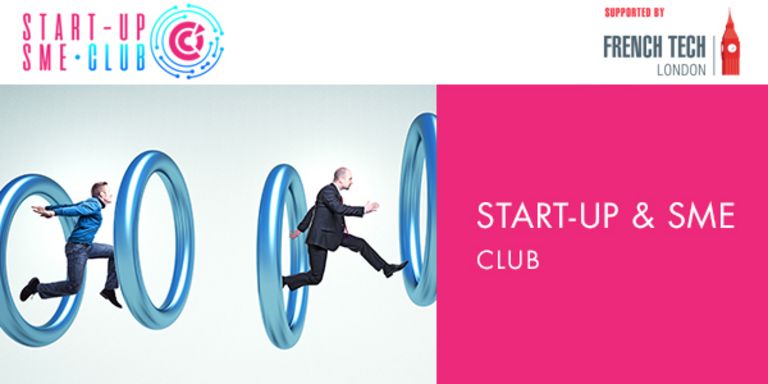 A few take-away tips to bear in mind preparing to sell to large corporates!
​​​Start-ups and Corporates: Building Relationships
Start-ups & SME Club session - 5th June 2018
Speakers:
Jeff Pearson, Supply Chain Director, Veolia
Soline Kauffmann-Tourkestansky, Global Head of Ecosystem, Early Metrics
Co-Chairs:
PEOPLE ARE BUSY – Managing existing suppliers, cutting costs, running their own businesses and keeping their clients happy. You will need to persevere and distinguish yourself and your business to quickly and clearly demonstrate that your solution responds to the corporate's needs. For Example, Veolia, despite having 170,000 open suppliers worldwide, is very open to finding innovative solutions that will support and inform their commitment to recycling, and the circular economy. (As well of course as being driven to reduce costs and streamline their supplier list.) The four criteria to work with Veolia are: be local, efficient, specialized and innovative.'
TERMS AND CONDITIONS - You will be confronted with onerous Terms and Conditions, but if your service/product is clearly innovative and compelling, then don't be afraid to question these terms and push for negotiation that will help your business to grow. You must be diligent and pro-active, use a lawyer to look at the corporate Ts&Cs and be empowered to introduce your own. You want the business to help you scale, but you mustn't need the business and be dependent on the contract. If in doubt, start small, prove your value then up-sell and scale with intensity.
MAKE THE RIGHT FIRST CONTACT – At Veolia, the 300 nationwide service centres operate as locally empowered de-centralised centres, able to make their own decisions, and therefore would be the first and best place to start when approaching Veolia.
NETWORK, NETWORK, NETWORK - Speak with the speakers at events, don't over-sell yourself or product/service, engage with the potential client to share your vision and learn where they need help, as your selling continues you can adapt your approach and product/service to respond to this information. You will probably need to engage with at least 3 people; the end user, the budget owner and the decision maker. The ideal contact to make is an internal champion, someone who has been promoted internally, knows how the business operates, has all the contacts and is prepared to facilitate your approach and be present as the relationship develops.
RESEARCH RESEARCH RESEARCH – Target mature corporates who might genuinely be interested and have the potential to respond positively. Do they have a track record of working with start-ups? Do they have a dedicated team? Do they have a budget? Knowing the answers to these questions will help you to gauge whether they are worth approaching and pursuing.
Be transparent and straightforward, you don't want to over-sell as it will lead to failure and marginalise your relationship moving forward. You must also be open to change your approach when selling in different markets and to different corporates.
Next session: 'Attracting and Acquiring Clients : Business Development Offline and Online' will be on Tuesday 11th September 2018 from 8.30 to 10.30 at the French Chamber