Members
"Sustainability is about balancing environmental, economic and social needs" in conversation with Eloise Cotton, Head of Sustainable Development for the UK & Ireland at Schneider Electric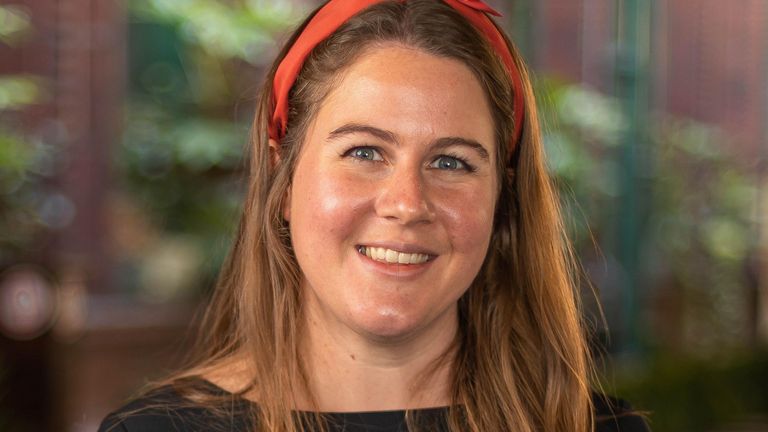 Eloise Cotton, the newly appointed co-chair of our Sustainability Leads Club, discusses her personal connection to sustainability, her accomplishments, and her fresh role within the Sustainability Leads Club.
Can you introduce yourself briefly?
My name is Eloise Cotton, and I am the Head of Sustainable Development for the UK & Ireland at Schneider Electric. I am American and French, growing up predominantly in the United States. I moved to the United Kingdom in 2012 to attend the University of St Andrews in Scotland where I completed an undergraduate degree in Sustainable Development. I moved to London in 2016 to study my Master's degree at Imperial College in Environmental Technology. After graduation, I worked at a couple of boutique sustainability consultancies before joining Schneider Electric in 2021 as a Sustainable Development Project Manager.
What does sustainability mean to you?
For me, sustainability is about balancing environmental, economic and social needs both now and in the future. It requires cross-functional decision making involving a diverse group of stakeholders and often requires a holistic approach across the scope of your organisation. It's also important not to be afraid to change direction when more accurate or new information becomes available since the science around sustainability is constantly being refined and improved.
Could you tell us about a sustainability initiative or achievement you have led and you are particularly proud of?
At Schneider, we have a target to have 150 Zero CO2 sites by 2025. Recently, in the UK & Ireland, we removed natural gas from several sites and switched to all-electric heating systems. The electricity for these sites is covered by green tariffs, meaning that the operations of these sites are no longer generating CO2 emissions.
Last year, we also launched our biodiversity programme in the UK & Ireland.
Working with an external expert, we assessed our baseline biodiversity at five of our largest sites. From this baseline, we developed five-year action plans to increase biodiversity at our sites. We have started implementing these action plans and are already beginning to see the benefits.
In your opinion, what are the biggest challenges facing companies trying to become more sustainable today?
One of the greatest challenges facing companies when trying to be more sustainable is not knowing where to start. The sustainability field is complex with many targets and initiatives. It can be challenging to know what is relevant to your company, where to focus your efforts first, and what technologies to implement.
Why should the members of the French Chamber join the Sustainability Leads Club?
I have really enjoyed being part of the French Chamber's Sustainability Leads Club this past year. This Club has allowed different companies of different sizes to come together to discuss common sustainability issues. We have been able to share and learn from each other to ultimately help us all speed up and drive sustainability actions within our respective companies. I would encourage any company to join the Sustainability Leads Club, no matter where they are on their sustainability journey – we can all learn from each other!
What do you hope to get out of your role as a co-chair of the Sustainability Leads Club?
It is an honour to be a co-chair of the Sustainability Leads Club this year, and I look forward to working with co-chair Julie Barlatier-Prieuret, and the French Chamber to deliver engaging events and workshops for the other Club members. I hope to learn about the interesting and diverse sustainability initiatives implemented at different companies, while also being able to discuss and problem-solve different common sustainability issues among us.
The Sustainability Leads Club is an exclusive community of members who are senior sustainability leaders (Directors, Heads, etc.) or equivalent positions within their own organisations. The Club is open to Patron and Corporate members only.
The Club meets on a quarterly basis and sessions are intended by approx. 15 participants to create a welcoming environment prone to information sharing.
The Club covers a range of topics in relation to the following streams:
Establishing baseline on scope 1, 2 and 3
Circularity, supply chains and raw materials
Social value (health & wellbeing, human rights, etc.)
Policy and reporting
Nature (biodiversity, water, ecosystems)
If you would like to join the Sustainability Leads Club, please contact Laura Bazile