Services
The 7 basic steps for setting up a private limited company in the UK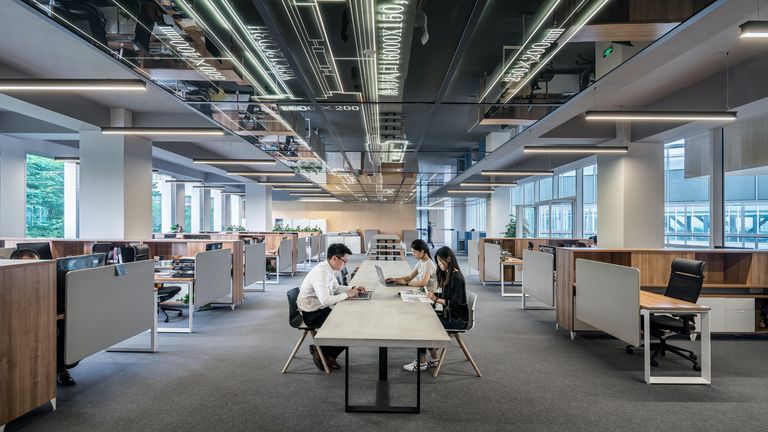 If you're looking to set up a small business in the UK, opting for a private limited company is often the quickest and easiest choice.
1. Basic information for a limited company
Before starting your application, make sure you have worked out the basics:
A company name

Your corporate purpose

The right SIC code for your industrial sector

An address
A starting capital amount

Form of governance

Type of activity, distribution of shares and voting rights
2. Choose a headquarters for your limited company
The company address can simply be the business premises, but if you don't have a UK address yet then you can opt for a 'virtual address' service like the one offered by the French Chamber. This way, post will be collected and forwarded on to you.
Whichever option you choose, it is best to make your address permanent. This helps to avoid having to make frequent changes with Companies House.
3. Choose a name for your limited company
As simple as this step may seem, you should still be careful: each limited company needs its own unique name. You will need to check your name against the register to make sure it has not already been taken.
Obviously, the official company name must also include either 'Limited' or the abbreviation 'Ltd'.
4. Complete the Memorandum and Articles of Association for your company
These documents provide an official record of your limited company being established.
A Memorandum of Association is simply a record confirming that the company has been set up and naming the shareholders.
The Articles of Association dictate how the company will be run and governed. Companies House provides a standard template for these that anyone can use. If you need to draw up more specific articles, you can get help from a business services agency like the French Chamber.
5. Capital needed to incorporate a limited company
Officially, you can set up a limited company with any capital amount above 0. This amount must be fully paid up on the shareholder's bank account within two years of the company's creation.
However easy it is to set your business up, opening a UK bank account often proves much more difficult. It's worth approaching a bank beforehand to get a proper idea of how the process works and what their requirements are.
If any shareholders come from abroad, more documents are necessary and it can take longer to open the bank account – so it pays to be responsive throughout this process.
6. Register with Companies House
Every British company needs to be signed up with Companies House, the national register of businesses. Registration normally takes place between 24 and 48 hours after Companies House has received the necessary information by email.
As soon as the registration has been published, you will be informed both by email and by post.
7. Make a note of your UTR (Unique Taxpayer Reference) and intra-community VAT number
Your newly-created limited company will automatically receive a Unique Taxpayer Reference by post. If you're going to turn over more than £85,000 per year, you must get VAT registered with HMRC, the UK government's tax collection agency.
VAT declarations take place every three months and must be completed electronically. As part of its accountancy services, the French Chamber can also take care of these for you.
Make your limited company setup easier: let us take care of it!
If you're still unsure about how to get your own limited company up and running, the French Chamber can help! Supported by its network of partners, our Business Services department can guide you through every stage of the process:
• Legal establishment of the company
• Company registration
• Protecting your company name and trademark registration
• Opening a bank account
Contact our team of experts today to find out more!