The Chamber
The French Chamber launches a new FMCG Forum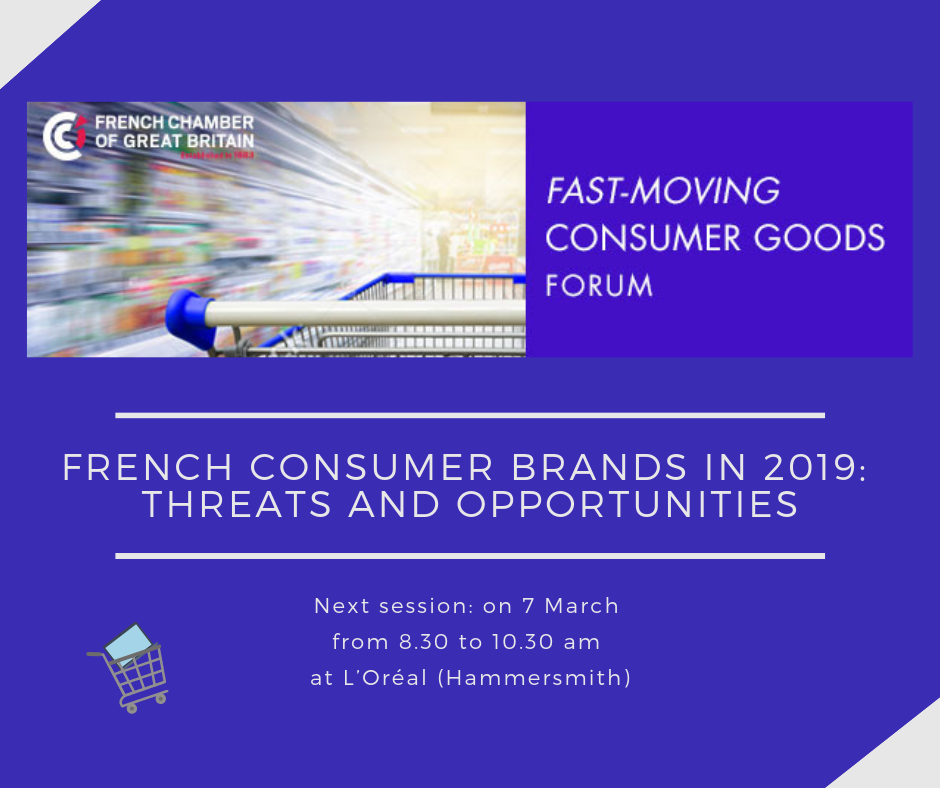 A new Forum focused on FMCG has been launched and the 1st session will be this week!
The Chamber is delighted to announce the launch of a new forum exclusively focused on the fast moving consumer goods sector.
The FMCG Forum, chaired by Geoff Skingsley, Chairman of L'Oréal UK and Ireland, will explore topics and business trends most relevant to the owners of food, drinks, cosmetics and household goods brands.
The first session will be on the topic of 'French Consumer Brands in 2019: threats and opportunities' on 7 March.
Please get in touch for more details: forumsandclubs(@)ccfgb.co.uk