COVID-19 • Analyses & Studies
The road to recovery: Reopening and returning to business in London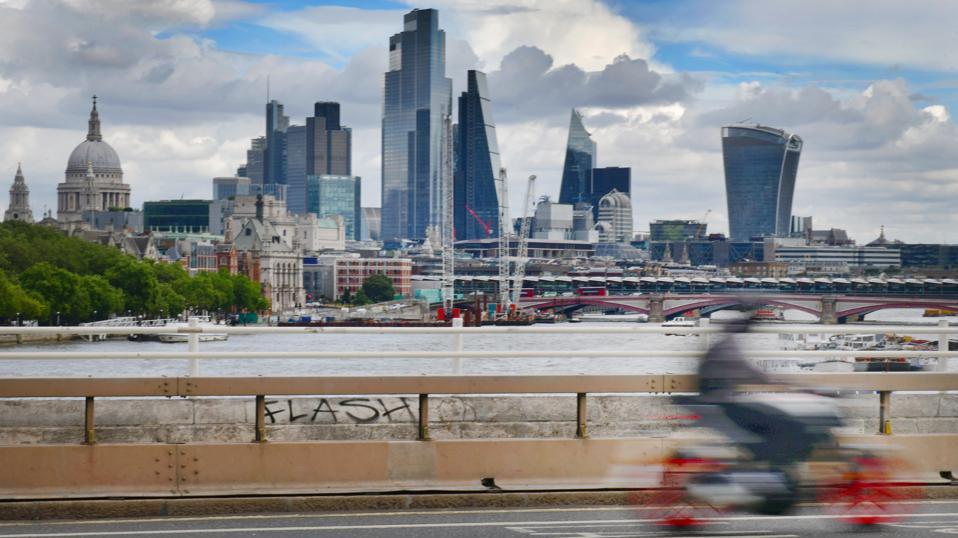 With a roadmap to come out of lockdown in place, there is cautious optimism about a return to operations in the capital.
Business and political leaders have welcomed support packages in the recent budget announcement, as lockdown is eased across the country, however concerns remain as to how the economy will reopen.
Mayor Sadiq Khan's London Covid Business Forum (LCBF) – which includes lobby groups and industry associations representing the capital's retail, hospitality, financial services and creative sectors – has called for a range of other initiatives in view of a challenging economic road ahead.
The latest ONS figures show a loss of 16.6 percent in London's quarterly GPD over the first half of last year, representing 'a downturn of a magnitude that the capital had not seen in centuries,' according to a recent report by the Great London Authority.
Top of the LCBF's agenda is a 'consumer confidence campaign' to reassure the public that it is safe to return to high streets subject to mask-wearing and social distancing, which would be supported by a £5m pledge from the mayor.
Critical to reintroducing people back into Central London will be a balance of ongoing safety measures and clear communication and encouragement from government to ensure that 'capacity is maximised,' said a statement by the LCBF.
Other financial support called for, including an extension of the furlough scheme and tax relief and targeted measures for retail and hospitality, were met by a raft of measures to support jobs and businesses in the Chancellor's 2021 budget largely welcomed by business groups.
The Covid Business Forum also urged for specific support for West End businesses and the appointment of a minister for reopening the economy, 'similar to vaccines minister Nadhim Zahawi.'
Back to the office?
Questions persist about the extent to which employees will return to London offices after the dramatic increase in remote working, with particular concerns for areas like the West End, the City and Canary Wharf which rely heavily on office-worker footfall.
Yet the trend appears to be clear, with companies like Facebook and Twitter moving to permanent remote working, and others including HSBC and Lloyds announcing huge cuts in their desk space to facilitate a more flexible workforce.
Recent research by Cushman and Wakefield/George Washington University cited in the Guardian, found that hybrid working, where employees split their time between home and office, is expected to double following the pandemic. While earlier in March, Liz Truss, the Minister for Women and Equalities, called for flexible working to be normalised, citing research which shows offering flexible working explicitly in job ads would increase applications by up to 30 percent.
Communications: the need for a clear communications plan which builds public, consumer and business confidence, with a single London-wide message informed by engagement with business. Crucial to this is adequate notice from national government of changes to restrictions, recognising these may need to be reimposed as infections rates change.
Public Health: the need for an effective test, trace and isolate system that quickly identifies those who are infected and gives confidence to those not infected to go about their lives. Work with business and boroughs on the rapid rollout of mass testing and any vaccination programmes with the working age population. In addition, work with employers on keeping workplaces safe and supporting worker wellbeing.
Business support: ongoing business support that is broad enough in scope to ensure viable businesses can continue to operate and are well positioned to benefit from recovery.
Licensing, planning and enforcement: ensure that vacant units and the public realm can be used to support businesses, and that proportionate enforcement is backed up by timely guidance to councils and businesses.
Source: Mayor of London, 'A roadmap to the safe and full reopening of London's economy: the next 12 months'
(Photo by Jeff Overs/BBC News & Current Affairs via Getty Images)