Members
VINCI: building a company culture of sustainability
On Earth Day 2022, businesses and individuals are being invited to consider ways to 'Invest in our planet'. World-leading construction firm VINCI is putting this vision into practice through its low-carbon innovations and efforts to promote employee engagement on sustainability.
With the urgency of the fight against climate change now more evident than ever, more businesses are realising that sustainable goals and company growth need not be mutually exclusive.
"Environmental performance does not undermine business performance: in fact, responsibility and profits are one and the same, if considered in the long-term," explains Isabelle Spiegel, VINCI's Environment Director.
"Investors now clearly support companies that commit to strategies with a positive impact on the environment. Shareholders and investors are also citizens, aware of the need to protect the planet – and the future of humanity – and they're calling for action from governments, organizations and individuals."
VINCI's goals for the coming decades are set out in its Environment Plan. The strategy is driven by three key focuses: taking action for net zero emissions by 2050, optimising resources for the circular economy, and preserving natural environments.
For a business operating within the construction industry like VINCI, transitioning to a more sustainable approach is vital: the built environment is responsible for around 40% of global carbon emissions.
Construction firms must also engage with their supply chain partners to ensure that their environmental goals are achieved.
"Our projects make a lasting impact on cities and regions and have a critical role to play in the ecological transition," Spiegel says.
Exegy: a low-carbon building solution
A particularly significant innovation developed by VINCI is its 'Exegy' range of specialised ultra-low-carbon concrete. Exegy has been estimated to reduce carbon footprints by around 70% compared to conventional material and even by 50% compared to existing low-carbon concrete.
This revolutionary new material was successfully trialled for the first time last year at a pilot worksite for the Grand Paris Express – an extension of Paris' rapid transport network scheduled to be completed by 2030. The Exegy range is the result of years of fine-tuning by VINCI and can be used both in buildings and large-scale civil engineering projects.
January saw Exegy used at a UK construction site for the first time, and VINCI's Grands Projets division now anticipates using 90% low-carbon concrete across its construction projects by 2030.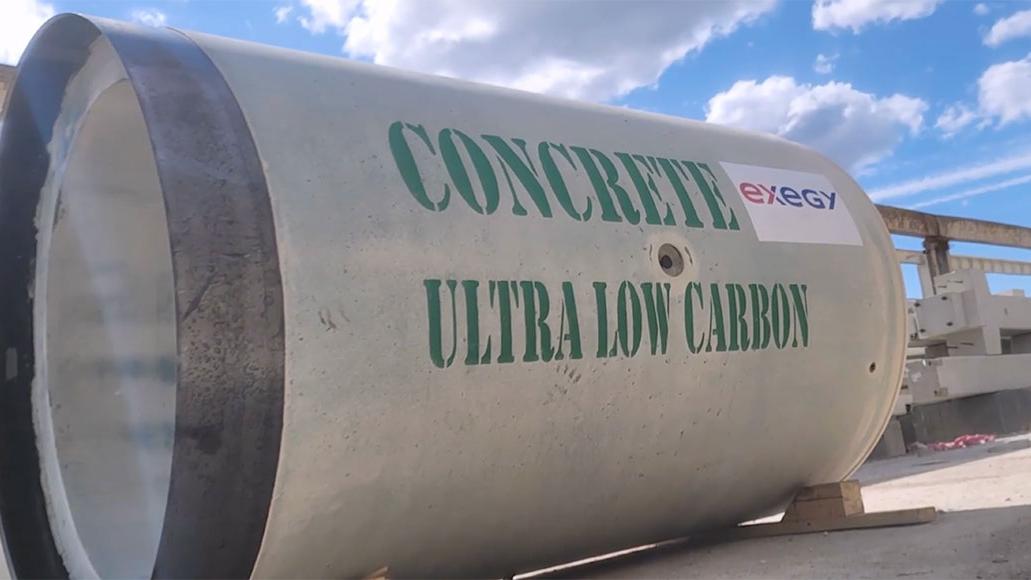 The VINCI Environment Awards
To complement its environmental objectives, VINCI is also working to build an internal company culture of sustainability. VINCI's Environment Awards, which ran for the first time in September 2020, celebrated the company's successful environmental projects.
Globally, more than 2,500 teams submitted details of their environmental initiatives and 47,000 employees, or around a quarter of VINCI's workforce, voted on their favourite ideas.
More than being an internal competition for staff, the Awards helped to stimulate interest in new ideas for the future.
In view of the latest UN report on climate change, VINCI staff are well aware of the need to invest in building a future that is both sustainable and prosperous.
"The future of our companies depends on the future of our planet," says Spiegel, "so we must embrace the environmental transition of our business activities, at the scale and pace required by the climate emergency.
"The science tells us that 'it's now or never'. Our response within the construction industry is: 'Bring it on!'"