CFO • New members • Portraits
Welcome to our new Patron Member: An interview with Arnaud Bréabout, Global CFO, Mundi Pharma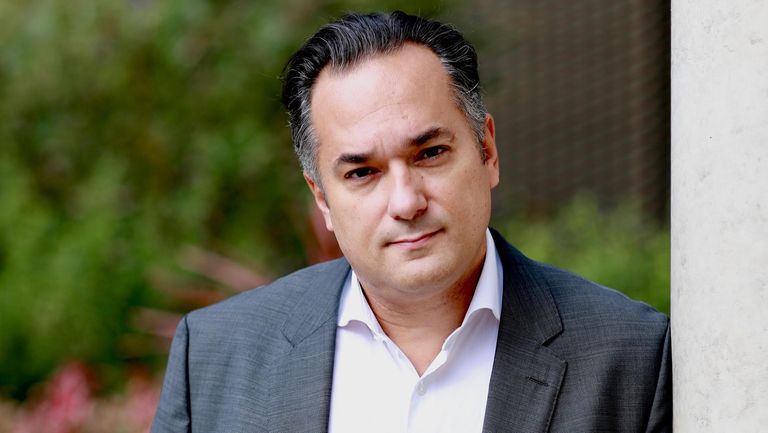 Welcome to the Chamber, Arnaud! Tell us a bit more about your professional career so far.
I am an entrepreneurial CFO with a track record of growing and transforming businesses.
My background is in pharmaceuticals, biologics and fast-moving consumer goods, from Bristol Myers Squibb to P&G and more recently at GlaxoSmithKline. I started as CFO of GSK's French business and ended up moving to roles including CFO of GSK Vaccines, CFO of GSK Biopharmaceutical and CFO of GSK R&D. I lived and worked in many countries and continents before coming back to London.
My main motivation is to unlock sustainable value – both organically and though deals – and to enable board members to make informed strategic and innovative decisions.
What is Mundipharma and what is it best known for?
Mundipharma is a pharmaceutical company with a diversified portfolio across pharmaceuticals and consumer healthcare. We are present in more than 100 countries and have a turnover of around $2bn, with a global network of over 5,000 employees. Our company motto is: "Where care and collaboration meet to make a difference when it matters most".
What is your proudest achievement with Mundipharma?
Without a shadow of a doubt, it has to be the full re-engineering of finance. From a disparate support function scattered throughout the organisation, we have created an integrated one focused on adding value and leading from the front. We have a vision, an effective and efficient operating model, upgraded systems and some of the best talents in the industry. All this in record time.
What attracted you to becoming a member of the French Chamber? What are you most looking forward to?
I had been a member of the Chamber for many years but slightly disconnected during the time of the pandemic. Now is an exciting time to reengage with my peers, CFO and CEOs!
What are Mundipharma's ambitions for the coming months?
We are carrying on transforming the company with an objective to optimise the operating model further and create a more agile company in order to better serve patients and customers.