Portraits • Members
"With British clients, 'Interesting!' turned out to be a polite version of 'Non merci!'" – in conversation with Julien Hatton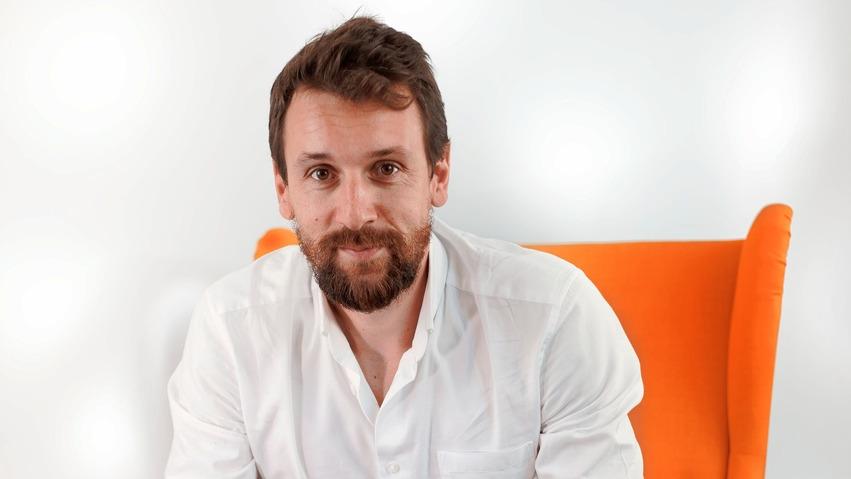 Julien Hatton, co-founder of communications agency Buzznative, spoke to us about why he came to the UK, the main things to bear in mind when setting up there, and the importance of developing cross-cultural awareness.
Many thanks for your time, Julien. Tell us a little bit about why you chose to set up shop in the UK.
Coming to the UK was both a professional and a personal choice. Firstly, after seven years, my advertising agency had started to work with international clients with needs extending beyond France.
Secondly, I had never lived abroad before and wanted to step outside my comfort zone by learning to do business in English and immersing myself in another culture. London was the obvious choice as the city ticked all our boxes and was well connected to Paris.
How do you find doing business in the UK compared to France? Did you face any challenges in particular when you first arrived?
Our market here is four times bigger than in France. This means that there are plenty of opportunities but also plenty of competitors. I was well aware that I needed to better understand how business worked here, so started by joining professional networks like the French Chamber.
During my first six months meeting potential UK clients, they would always respond to my ideas with, "Interesting!" – which I was fairly sure meant that they were really interested in our services. In reality, this turned out to be a polite version of "Non merci!" Once you've understood these cultural aspects, it becomes much easier to do business.
Being in the UK is really helpful for our company as there are not a lot of advertising agencies based in both the UK and France: we can provide expert knowledge to French brands looking to invest in the British market, and vice versa.
What tips would you offer on how to stay resilient during tough times?
Especially during times of crisis, companies have to show the world and their targets that they exist, that they are committed, and that they are moving forward. The share of voice precedes the share of market – and those who understand this keep investing in communications and advertising.
As things evolve, brands need to keep defining and refining their foundations to adapt their key message and keep reaching their audience.
In your view, how attractive does the British market look nowadays? What opportunities do you see going forward?
Despite Brexit, the British market is still active and actually bigger than in France. The UK market is not just about UK businesses: it is also international businesses with UK offices. We are experiencing an increasing volume of requests and I am confident that the British market will remain resilient going into the future.
What would you say to a French businessperson coming over here to set up a company?
Have a website in English, make sure you understand cultural differences... and don't try to hide your French side: it's your best strength!
We couldn't agree more! And based on your experience, what do these prospective entrepreneurs stand to gain by joining the French Chamber?
Buzznative has been a member of the French Chamber since I arrived in the UK. It really is worth being a member: we have taken advantage of attending many of its enriching events and also got to know other company leaders.