The UK-France Business Dashboard
Welcome to the UK-France Business Dashboard, providing insights into the pulse of our business community. On the left, discover key findings from the French Chamber Membership Survey 2023, offering a nuanced perspective from our members. On the right, explore an economic overview of the UK and France, curated from open-source data. Together, these panels create a comprehensive snapshot, guiding us through the intricate dynamics of the Franco-British business landscape.
NUMBERS ON BUSINESS IN THE UK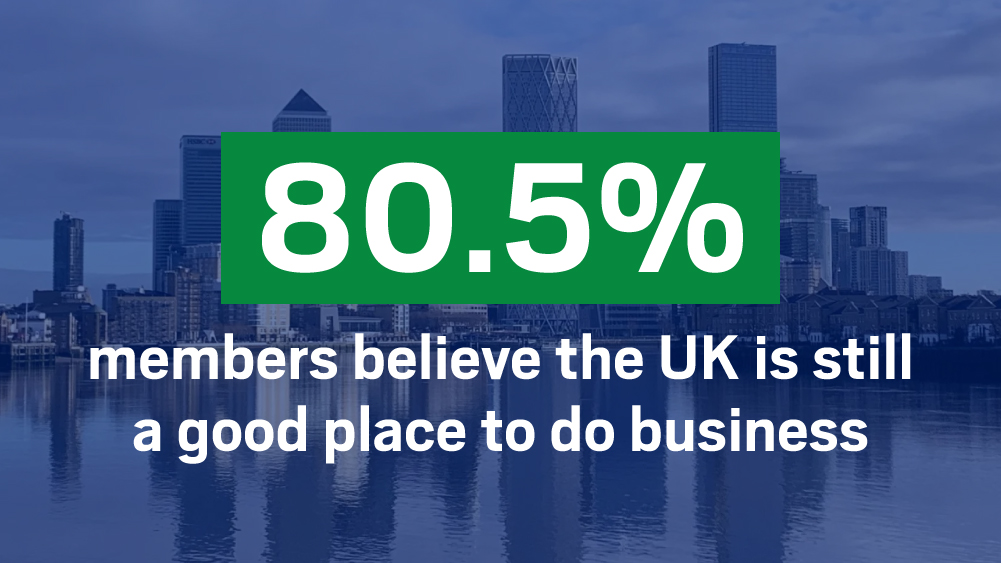 Despite an evident rise in the cost of business operations, with 86.6% of our members observing an increase, the Franco-British business community remains resilient. In comparison to our 2022 survey, where 82% of members noticed a surge in logistics costs for import and 46% for export, our community stands strong. A remarkable 80.5% of members believe the UK remains a favourable place to do business, and 68.3% express optimism regarding the future growth prospects of their businesses within the UK. These numbers reflect the enduring spirit and confidence of our members in navigating the challenges and opportunities in the UK business landscape.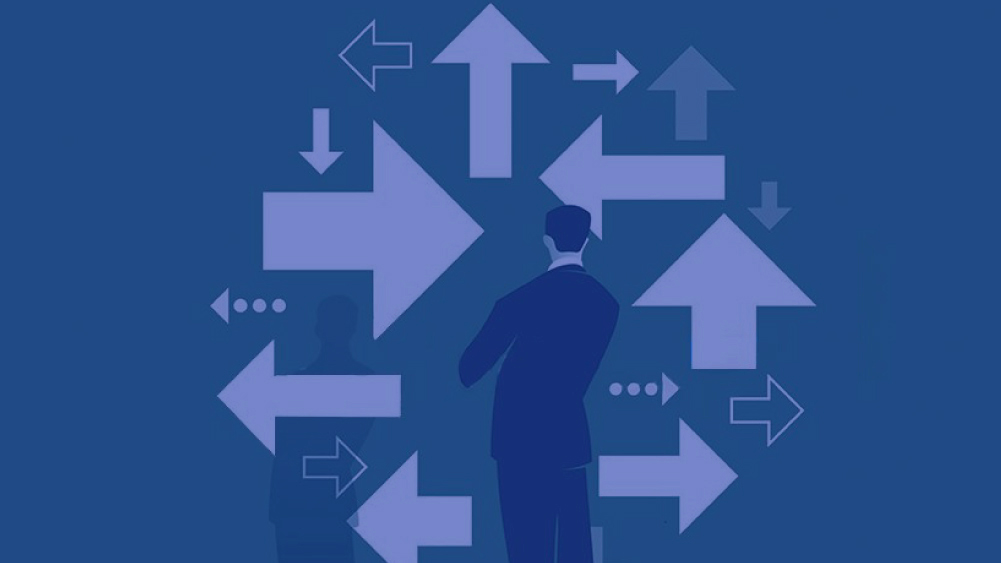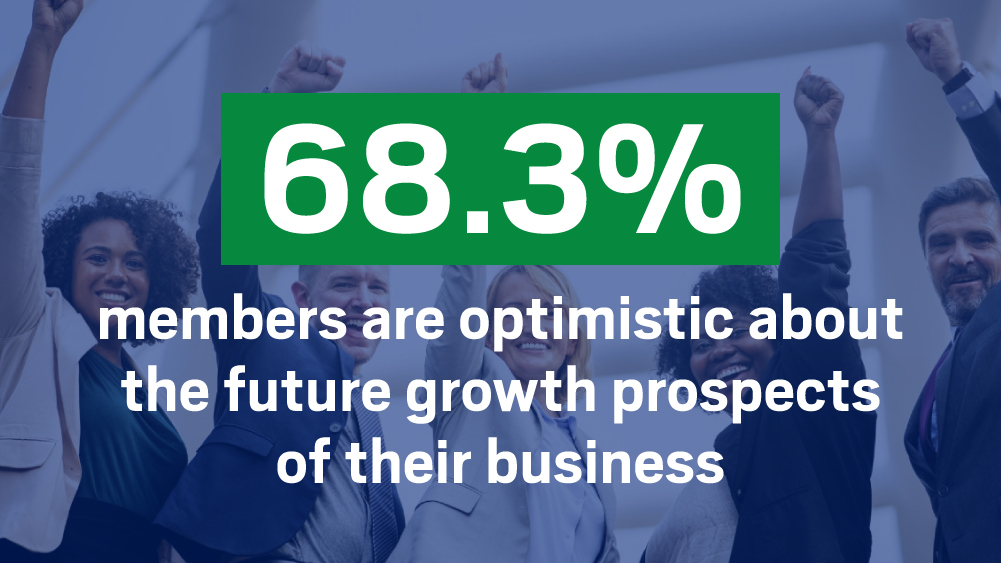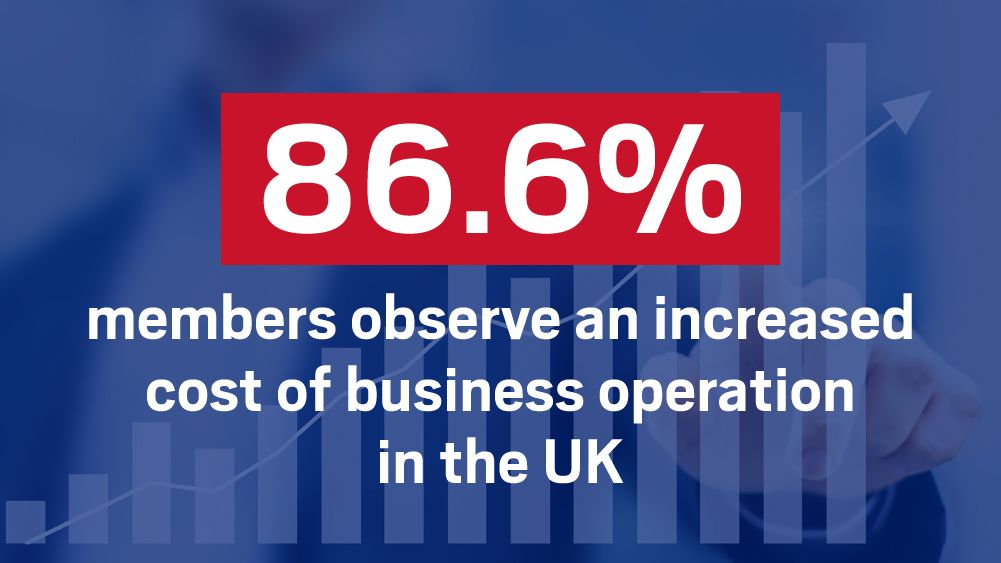 Within the Franco-British business community, sentiments toward the current business environment are varied. A significant 42.7% express confidence, while 34.1% harbor uncertainties. Another 22% maintain a neutral stance, and 1.2% remain unsure.
Turning to perceptions of business investment trends in the UK, opinions diverge. Around 35.4% perceive stability, while 32.9% anticipate an increase—26.8% gradually and 4.9% rapidly. Meanwhile, 31.7% foresee a decrease, with 28% expecting a slow decline and 3.7% predicting a rapid downturn. These diverse perspectives collectively shape the dynamic landscape of Franco-British business engagement in the UK.
EXPORT AND INVESTMENT BARRIERS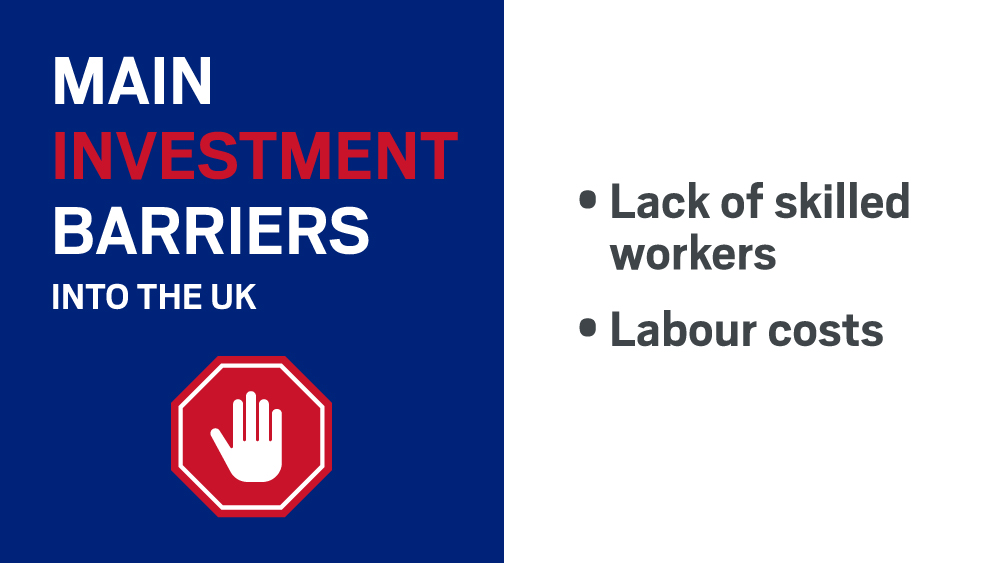 These observations remain consistent with those reported in our 2022 membership survey.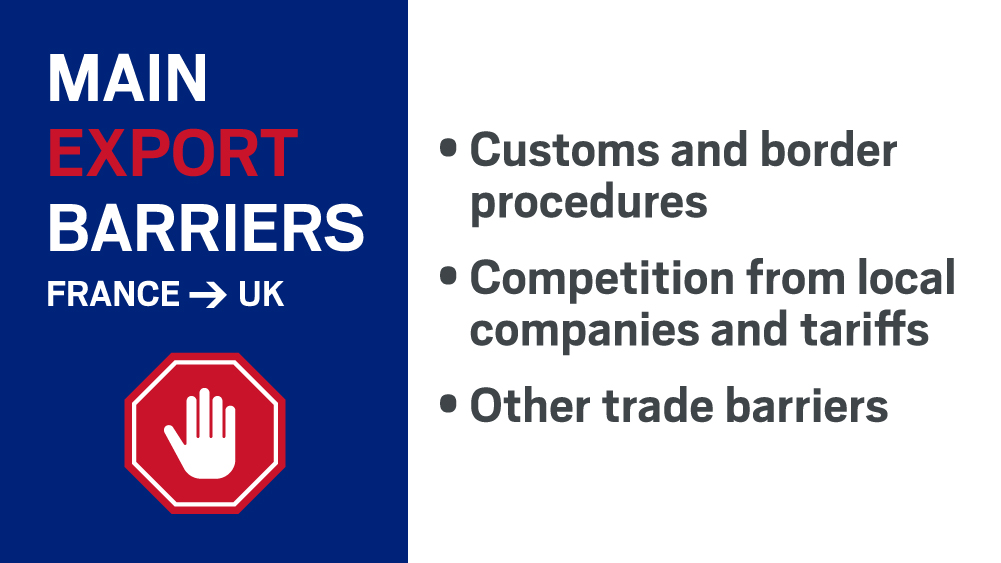 DESIRED LEGISLATIVE & REGULATORY CHANGES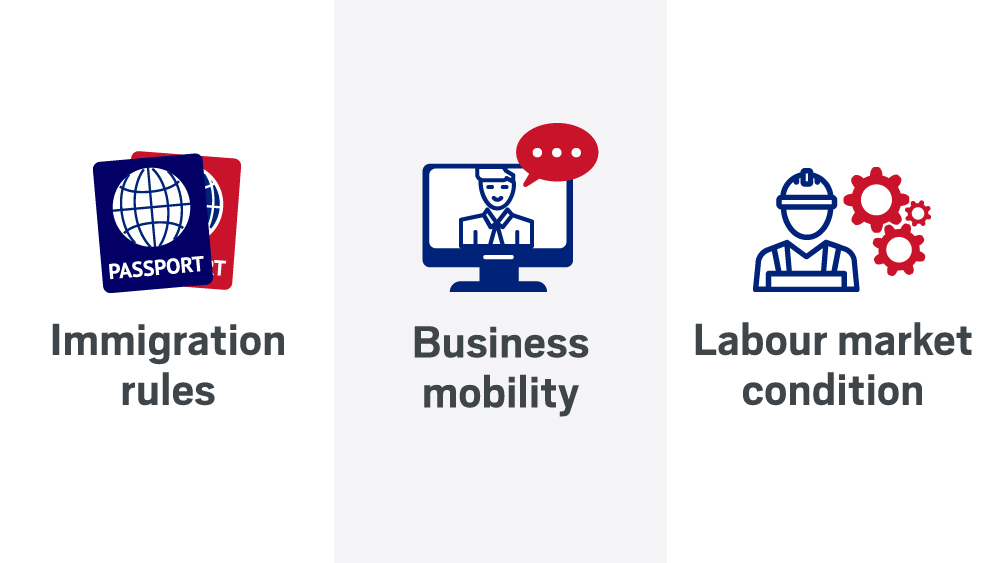 ECONOMIC OVERVIEW UK - FRANCE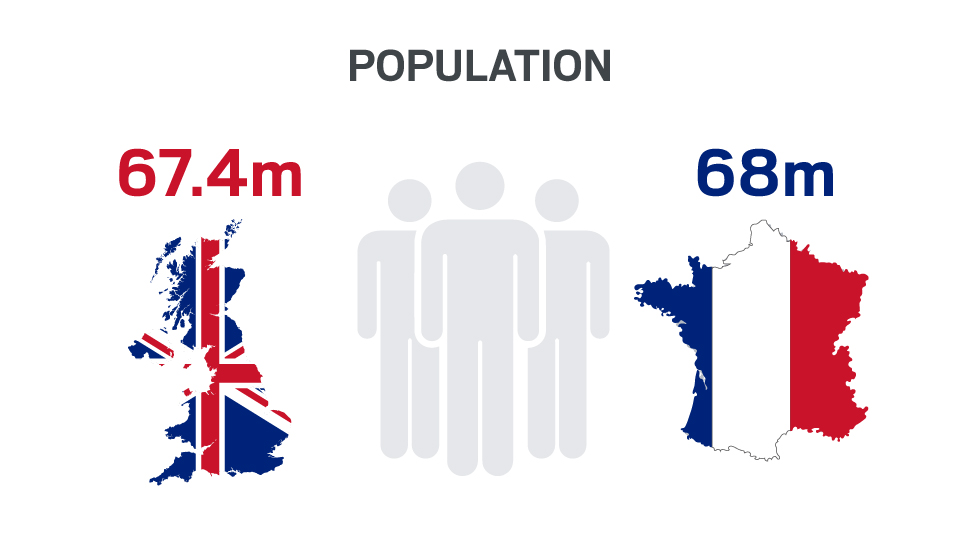 Sources: UK Parliament & INSEE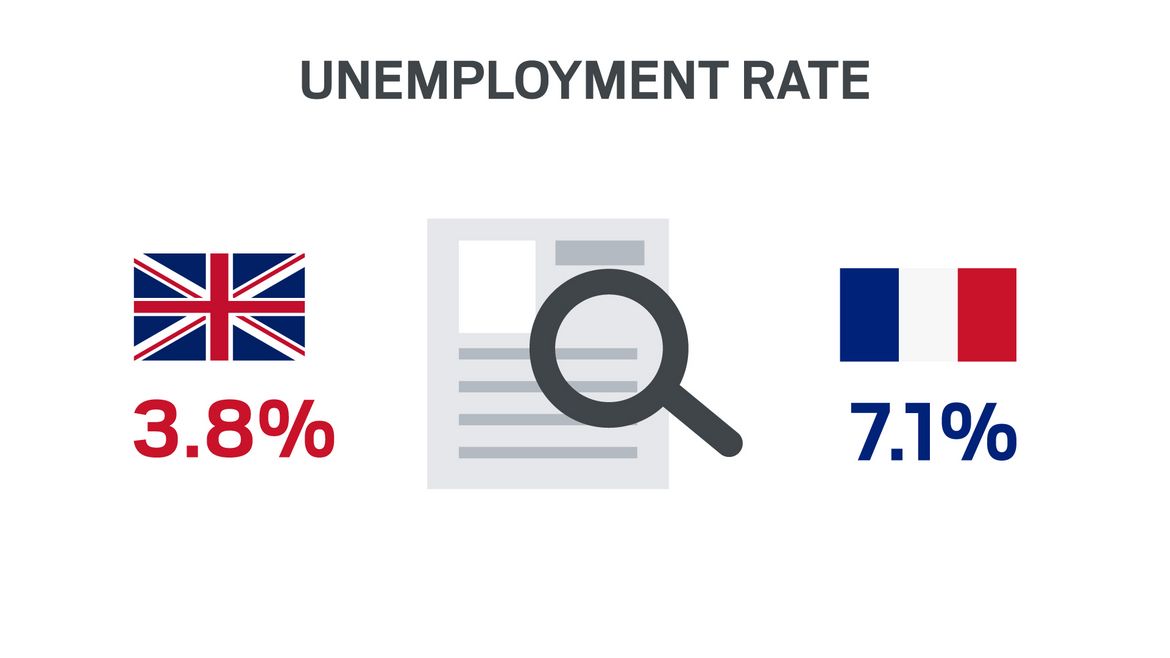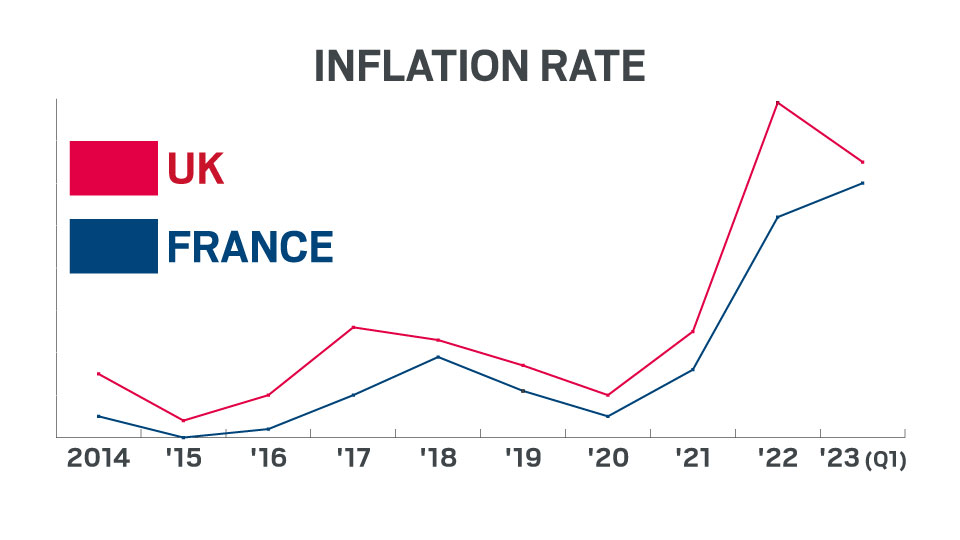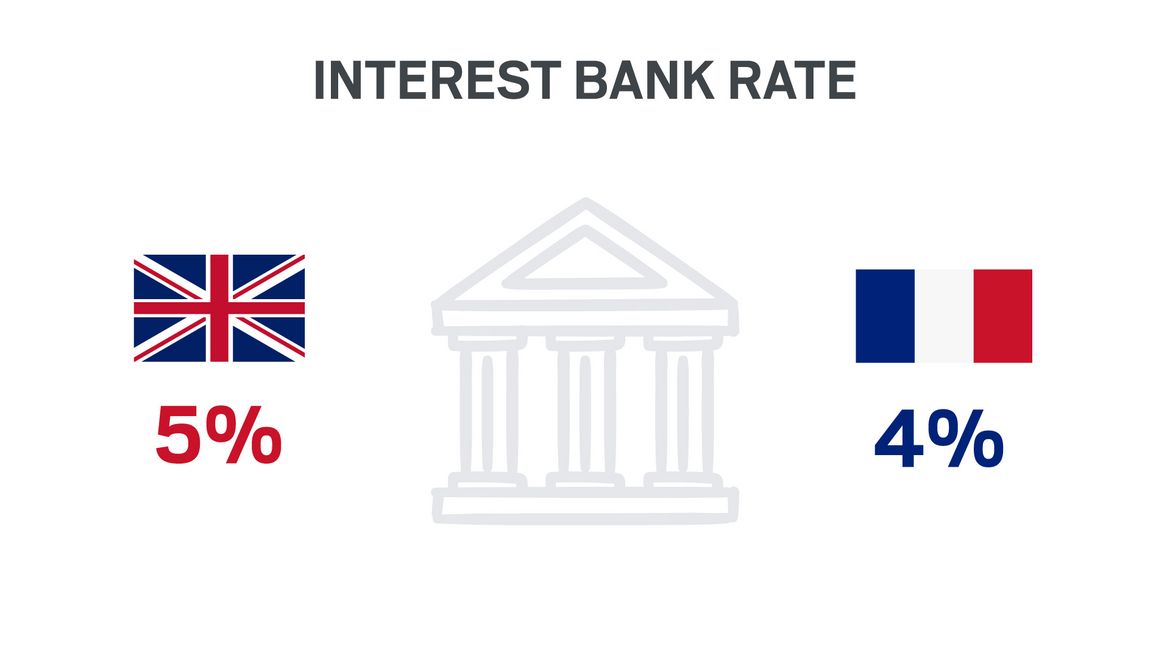 Sources: Bank of England & European Central Bank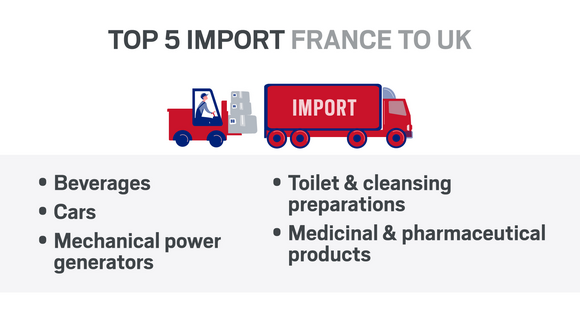 Source: UK Government Department for Business and Trade