Boost your business abroad! This event offers a unique platform to source new talents.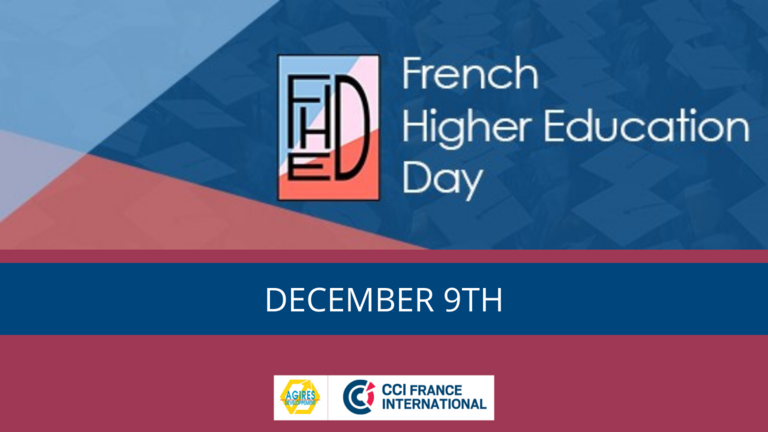 This event brings together 21 French higher education institutions, among the most prestigious and active in their field. Management and engineering professions will be in the spotlight.
A dozen technical and scientific conferences will allow numerous panelists from higher education and the private sector to share their expertise, their visions, and their ambitions on subjects related to talent management, career management, and the professions of tomorrow.
The conferences will be discussed under the prism of technological innovation in fields as diverse as research, mobility, artificial intelligence, smart city, energy transition, sustainability and industry 4.0.
This symposium is a perfect opportunity for the private sector and French higher education institutions to interact and contribute together to the growth of our economies and the international development of companies.
On this occasion, more than 180 companies from 10 countries will participate in numerous exchanges and discussions through B2B meetings.
More information here