Sectors & markets
A role for Luxury in the sustainable future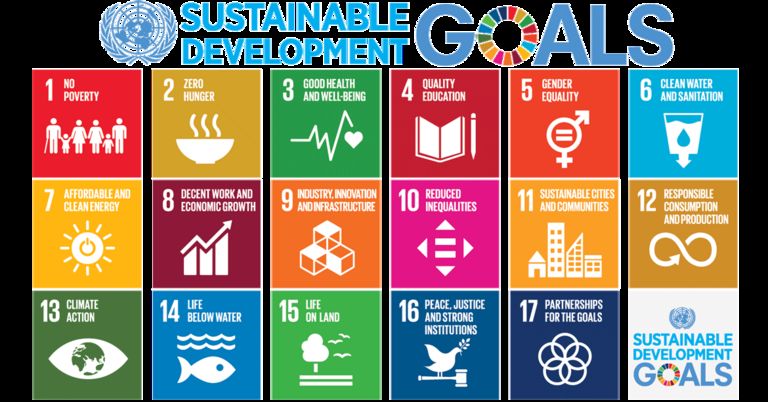 The UN Sustainable Development Goals provide a blueprint for luxury brands to engage on a global scale, says Robert Skinner, Executive Director of the United Nations Office for Partnerships
The seventeen Sustainable Development Goals (SDGs) set by the United Nations in its 2015 call for emergency action on climate change and an end to world poverty and hunger by 2030, among other ambitious targets aimed at reducing global inequalities and creating a more sustainable future for all. Having been adopted by 193 member states of the UN, the private sector now has a key role to play in this transition, and the luxury industry in particular has both a need to transform its business practices and the ability to reach out to others through its traditional soft power and ability to shape trends. 'We know that the luxury industry is leading tastemakers and influencers,' says Robert Skinner, Executive Director of the UN's Office for Partnerships and the point-man for the adoption of the SDGs in business and industry. 'If we can get the industry or a significant portion of the industry to take up the goals and the framework to drive other businesses, then we feel that we are reaching a pretty broad population.' This means raising awareness, first and foremost. And with the five-year mark next year, Skinner feels that progress has been made, but change and adoption needs to accelerate if the goals are going to be met.
GREEN SHOOTS Skinner's office is regularly contacted by companies expressing an interest in the SDGs, driven principally by a demand from their customers, especially younger customers and clients, in addition wanting to do the right thing. His work can be complicated by the soft touch required to get some brands and companies onboard. 'We don't try to be disruptive or directive,' says Skinner, recognising that organisations are going to be responsive to what their consumers and clients are looking for.' Skinner opens the conversation with CEOs and CMOs across sectors with the same pitch. He presents them with the menu of the seventeen SDGs, which for example include affordable and clean energy, clean water, and access to work and economic development, to gauge where in the business (and with whom) they might achieve buy-in and change. 'We start from that point and. depending on how they respond. our Office for Partnerships is able to link them up with the right part of the UN and the right part of governments or regions,' says Skinner. He notes that businesses he speaks with often have geographic priorities, whether they are trying to open in new markets or trying to improve their practices or image in specific regional contexts. 'We are always happy when we can drive resources, but we are also looking for more companies to bring their expertise, their interest, and their awareness-raising around the goals, in addition to potentially giving resources to support these programmes.'
BUSINESS ETHICS Skinner says that the 'true key' of the goals is to reduce inequalities. At its core, the SDGs are an ethical paradigm which includes, in the context of the luxury sector, sustainable production and energy consumption, and crucially also employment practices such as the treatment of employees, gender equality, health of workers, working conditions and labour standards. In an industry which has traditionally been a poor performer in terms of sustainability, there has been a dissonance between ideas of suitability and inherent characteristics of luxury goods such as scarcity, exclusivity, high cost, and impact on communities in terms of resources and labour standards. But this too is changing. Skinner notes improvements underway in the fashion industry, where SDG number twelve, 'Responsible Consumption,' reflects a conversation about reuse, recycling and reuse, and challenges brands to manage their stock and production in a responsible way. Packaging and the use of plastics is also an important area to address in the industry's practices, as too much plastic is destroying life underwater and on land and contributing to climate change. (That's SDG number thirteen: 'Climate Action.') 'That's the beauty of the goals,' says Skinner. 'They are all connected.' He notes that it is about the circular economy and making sure that we are managing the waste from industries, which have an impact on many of the SDGs.
CONNECT AND COLLABORATE Skinner's office is working with partners across the fashion industry, including a number of companies actively working in the area of sustainable fashion, where collaboration has been key to success. He points to the recently launched Fashion Industry Charter for Climate Change, which has a target of 30 percent reduction in emissions by 2030 and the end goal of achieving net-zero emissions by 2050. A growing number of signatories include Nike, Adidas and the Kering Group. 'We are seeing that a lot of those companies are saying: We have to work with other actors of the industry,' says Skinner. 'Companies that are leading on sustainability say that they are going to bring the rest of the industry along with them.'