The Chamber
Fabienne Viala becomes President of the French Chamber of Great Britain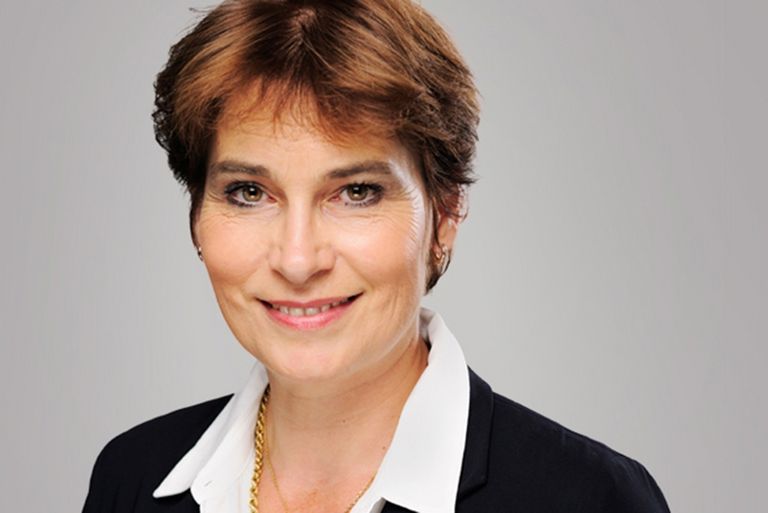 The Board of the French Chamber of Great Britain has appointed Fabienne Viala, Chairman of Bouygues UK and UK Country Director of Bouygues Construction's businesses as its new President
"I am honoured to accept the position of the Chamber's President and look forward to working with my Deputy, Stephen Burgin, our Board of Directors, our Managing Director, Florence Gomez, and her team to continue the French Chamber's mission to support French and British businesses and help them to grow successfully. On behalf of the Board, I would like to take this opportunity to thank Estelle for her commitment and hard work during her leadership, and I look forward to building on this and ensuring we continue to meet the need of our diverse membership.' said Fabienne Viala.
Experience
Fabienne is bicultural and bilingual; she has a very good knowledge of the Chamber's activities as she joined the Board of Directors 20 years ago. Fabienne succeeds to Estelle Brachlianoff, who was President of the French Chamber over the last three years and was promoted as Chief Operating Officer of Veolia Group.
Thanks to her experience of British culture and her knowledge of Bouygues Group with diverse experience of complex projects including design and build contracts, public-private partnerships and concessions, Fabienne has held a range of leadership positions across the Group.
After graduating from the ESTP engineering school, Fabienne Viala joined the Bouygues Construction Group in 1987. She gained experience in all aspects of site work in the Paris region before becoming head of production in 2001. She was then named Deputy CEO of the management committee of Bouygues Entreprises France-Europe, where she supervised complex projects (Design-Build, PPP, concessions) and was responsible for the delivery of 14 prisons, from the commercial phase to the first years of operations. She transferred to Bouygues Energies & Services in 2012, where she headed the Facilities Management unit in France and Italy, and she was appointed CEO for the Western regions of Bouygues Energies & Services in 2015.
Statement from the outgoing President, Estelle Brachlianoff, Chief Operating Officer, Veolia Group
"As President I had the pleasure to meet so many members, and I saw firsthand how our mission to support future business growth is succeeding – despite the continued uncertainty around the Brexit. I would like to highlight and celebrate the many new initiatives and projects created at the Chamber over the last three years, including the President's Circle Dinners and Strategy Board meetings of which I was personally involved. These innovations help to make the organisation a strong platform for companies looking to develop their business networks in the UK. I wish to thank Stephen Burgin, Deputy President, and Florence Gomez, Managing Director, for their support and collaboration, and to the dynamic team of the Chamber which works diligently to serve our member companies. Lastly, I would like to congratulate Fabienne Viala, Deputy CEO Bouygues Batiment International, Chairman of Bouygues UK, and UK country Director for Bouygues Construction, who will succeed me as President of the Chamber. I wish her every success in the role and I hope that she enjoys meeting and interacting with members as much as I did. I am delighted that the Chamber is in her highly capable hands, as it builds from strength-to-strength," said Estelle Brachlianoff.
« I was delighted and honoured to have been President of the French Chamber of Great Britain over the last three years. »
Estelle Brachlianoff, Chief Operating Officer, Veolia Group and former President of the French Chamber