Companies news • Interview • Members
Hotels under pressure: An interview with Arnaud de Saint-Exupéry of Hyatt Hotels in UK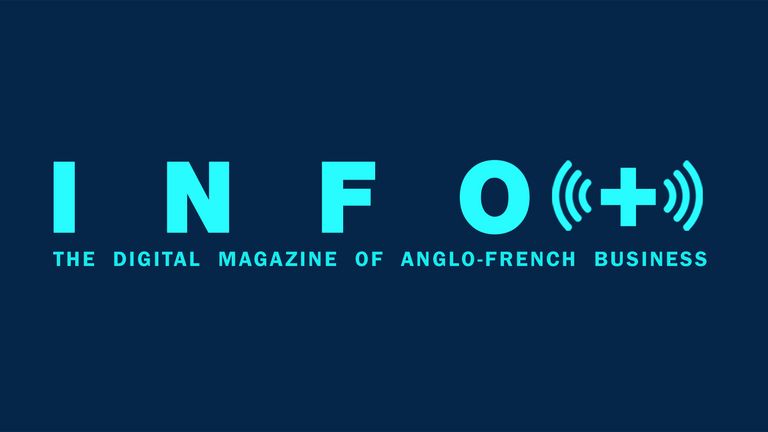 The UK hotels boss speaks to INFO about returning to operations and the expectations of recovery in the sector.
'We anticipated a long crisis,' says Arnaud de Saint-Exupéry, Area Vice President-UK, Hyatt Hotels Corporation and consequently his chain had to respond quickly to the pandemic and lock down. This resulted in a difficult restructuring and the closure of most of their eight UK properties in March.
'We went from eighty percent occupancy to effectively zero overnight,' he says, with roughly ninety-five percent of staff put on the furlough scheme.
De Saint-Exupéry, with his General Managers, brought the London properties, including of Hyatt Regency London – The Churchill, the Andaz London Liverpool Street and the newly launched Great Scotland Yard, back to operation in September following staggered re-openings in the Hyatt group.
Roughly sixty percent of Hyatt hotels globally were already back in some form of operation by late summer, including their properties in Manchester, Birmingham, Heathrow and Hayes.
By late September the hospitality sector was seeing roughly thirty-five percent occupancy in the UK, driven by exclusively domestic travel and a cohort of leisure travellers primarily in regional hotels, away from the busy city centre of London.
A stark picture
De Saint-Exupéry expects his premium London hotels to achieve ten to twenty percent occupancy between October and December – a challenging results in one of the hardest hit sectors by the pandemic and subsequent lockdown measures.
Looking to Autumn, normally a busy time for business travellers, foreign corporate travel, he says business has stalled completely and most group business travel has been pushed to the second quarter of 2021.
The new reliance on domestic leisure travellers is fragile, as he notes that this clientele are reluctant and 'won't book a ticket if a quarantine is potentially coming through.' Banqueting has fluctuated with government measures allowing a maximum of thirty people as of last month – but new rules are coming into force at short notice.
To meet new demand for 'stay-cations,' his hotels have created packages for the growing segment of family getaways and, in some hotels, new larger rooms and suites have been created.
In the category of five-star hotels, which normally attract high-end leisure clients, there is a heavy reliance on American travellers, Middle Eastern and Asian clientele. 'Obviously, I am very concerned about our industry in the short-medium term,' he says. 'If you don't have an international tourism and clientele, you are going to really struggle.'
Operational challenges
Like many businesses, the effect of the pandemic has been acutely felt by de Saint-Exupéry in the management of cash flow, and refinancing in the particular case of his property-focused businesses.
Government has yet to offer targeted support to the sector. Through UK Hospitality, the leading trade assertion in the sector, he and other hoteliers have lobbied government for an extension of the furlough scheme to the end of 2021.
They are also pushing for a rethink from government about the rules for quarantine for those entering the country, including testing on an individual basis upon arrival to a UK airport.
Another area where the hospitality team has been lobbying is the temporary reduction of VAT rates from 20 percent to 5 percent, recently announced by the Chancellor, now remaining in place until 31 March 2021, rather than 13 January. 'At 20 percent, we are just not competitive,' says de Saint-Exupéry. 'And one should not forget the new introduction of the 7/7 congestion in London, another barrier to our domestic clientele.'
With Brexit on the horizon, he also sees future impacts from new customs, taxes and import duties to impose more pressure on the sector next year.
Returning to operations
'Our initial focus was to build the confidence of our employees and to create a warm welcome for them back in their new style roles,' he says; having organised a series of virtual training events for staff to prepare them to return to hotels which have in some cases been transformed to meet new expectations of health and safety.
He notes the second stage is to trigger a demand through engagement of the traditional customer base, including 'talking to everyone to understand their appetite and expectations of travel.'
To contribute to reassuring travellers, Hyatt like many hospitality brands has obtained health and safety accreditation from bodies such as the Global Bio-risk Advisory Council (GBAC), and has a team working with sanitisation specialists and a group of trusted medical and industry advisors.
It is a picture of an industry under significant pressure – and one requiring a long-term vision for recovery. In terms of the financial outlook, he anticipates returning to 2019 levels with a three-to-five-year time frame.
'It's going to be a long road,' says de Saint-Exupéry. 'But it is a resilient industry. Hospitality is about human connection and emotions and we can see that people are eager to gather again face-to-face and share experiences.'
This article was published in INFO Magazine Autumn 2020: How business will adapt. Read the whole issue here