The Chamber
Innovation Award from the CCI France International for the 1st edition of LEBRIDGE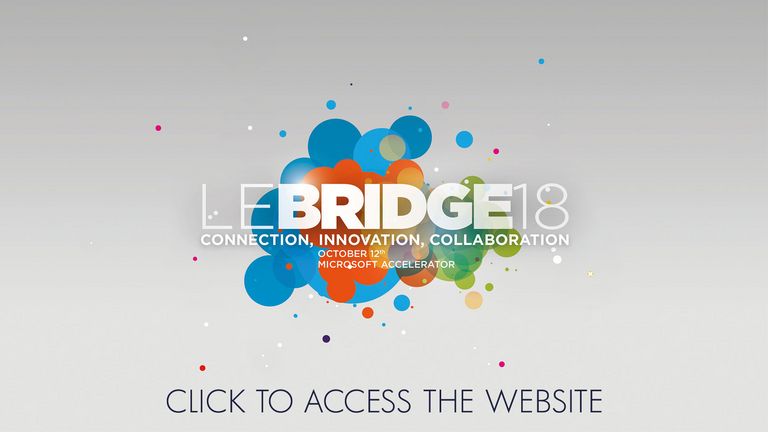 The French Chamber of Great Britain received the Innovation Award 2019 from the CCI France International for the first edition of its event LeBRIDGE.
The second edition of the CCI France International Awards took place on Monday 24th June 2019 at the Pavillon d'Armenonville in Paris; an event that is under the patronage of Président Emmanuel Macron. On this occasion, the French Chamber of Great Britain was award the Innovation Prize for LeBridge.
Launched in October 2018, LeBRIDGE aims at enhancing cooperation between start-ups and corporate companies, by creating opportunities for them to network, to exchange and to build strong links.
With 40 startups and 15 large corporates, the first edition of this match-making event was a success. Start-ups got the opportunity to meet key stakeholders while corporate companies met innovators and found the ideas they were looking for.
Participants said:
"Brilliant event. Definitely worth every penny. I can honestly say that out of the 10 contacts/companies I met I'm likely to follow things up with at least 8 of them", Bouygues
"We were delighted to be part of the 1st edition of #LEBRIDGE18. Great meetings and an ideal environment to network throughout the day.", Qwil Messenger
"As we embarked on a programme to work with young, new start-up technology businesses, the French Chamber worked to connect us with other companies in the UK to help us take our programme forward. Their passion and energy was fantastic. We didn't realise the breadth, depth and quality of the connections they have and that we could tap into.", Myron Hrycyk, UK Partnerships and Alliances Director at Sopra Steria
LeBRIGE was made possible thanks to the sponsors - Browne Jacobson, Verdier & Co, and Theodo; the co-organising partners - Angels Cube, French Tech London, Early Metrics, and Microsoft for Start-Ups; and the partners - French Connect, Rome de Bellegarde, Ladurée, French Morning London and Creaman. The event wouldn't have happened without David Johnson, Senior Business Development Manager & Start-Up LAB Manager at the French Chamber, who organised it all.
The very positive feedback opened the way to a 2019 edition, coming soon.