COVID-19 • Analyses & Studies
Managing the death of an employee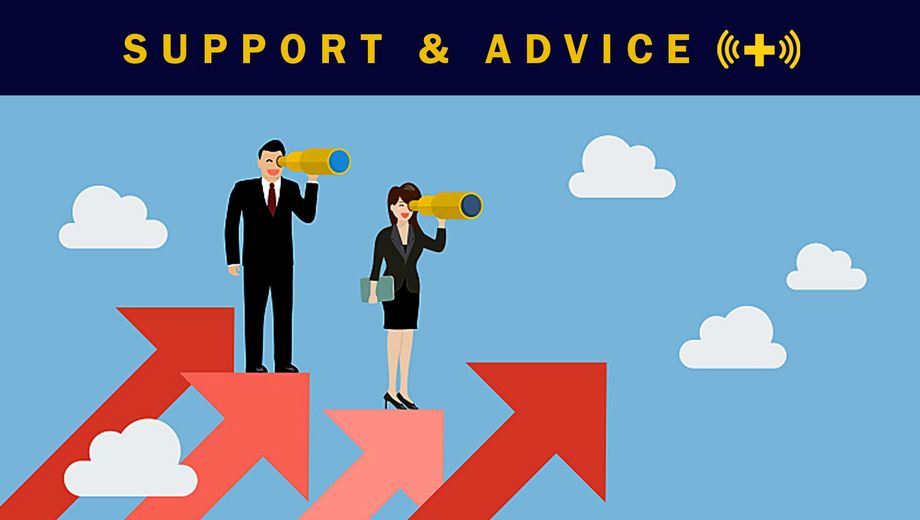 CEOs and company directors know how to deal with a death in their company, but in the time of pandemic and lockdown, there are extra challenges, say executive coaches Anne Roques and Penny Shapland-Chew in this Q&A interview.
What is the potential impact of a death on fellow colleagues?
In the 21stCentury, many people are generally uneasy with the end of life. Death is no longer part of life in the way it was for our ancestors. In COVID-19, we have been bombarded with images of people dying alone in hospital beds, and healthcare professionals dressed in PPE. This is not the peaceful death surrounded by loved ones we may hope for.
The death of one or more colleagues may be just a part of the loss an organisation suffers. Perhaps others have to be made redundant and deal with the uncertainty of new ways of working and the loss of the old ways.
As a leader, you may have had grief for your own losses, including some you may not be immediately aware of. Others may have been in life-threatening situations. These factors may make it hard to stay centred and able to lead in the way you would wish.
What should managers be aware of, in terms of changed behaviours of their employees in relation to grief?
When someone dies of COVID-19, colleagues may be fearful of contracting the virus themselves. COVID-19 as an existential threat may trigger a fight, flight or freeze reaction. People may be uncharacteristically angry and express their anger in a range of different ways.
You should be aware of the grief curve, which describes the five stages of grief: denial, anger, depression, bargaining, acceptance. People in your organisation may go through these stages at different times and knowing this can be helpful for everyone to understand. (For more on the grief curve, see 'On Grief and Grieving' by Elizabeth Kubler Ross and David Kessler.)
How can business leaders keep up morale during the pandemic, as employees' concerns potentially escalate from losing their jobs, to getting sick, to their lives being at risk?
When you greet colleagues and ask them how they are, be sure that you really want to know and be ready to hear whatever they say. The expectation may be for people to say 'I'm fine.' Your colleagues will know from the way you say it, whether you really want to know – or not. Giving more time than usual to these interactions will create healing – and engagement.
Listening to colleagues will create trust but you a business leader, with many responsibilities. The key is recognising people's needs and signposting people and organisations who can support them. If more than one person dies, enabling people to get support to offload emotions, memories, shame and more will be needed.
What are the most appropriate ways to honour the memory of employees?
In the time of COVID-19, many people are not able to go to funerals. In other times, funerals offer a ritual for people to share memories and reflect together on someone's life. Creating a ritual at work is important. What kind of ritual would be culturally appropriate in your organisation? Listen to colleagues' views on this. What is helpful for them in honouring the person who has died? This might include: music, poetry, art, photographs, or candles. There is a duty to honour positive memories when maybe there are more than just positive memories.
Create a kind of shrine that all the other employees can contribute to. Ask for their ideas and do what is meaningful for them. In times of social distancing, this may mean creating a virtual event where you share a meal, music, etc. that has meaning in relation to the deceased person. Remember to include both darkness and sadness and joy and lightness.
When the person who has died is replaced, you must do it with great respect. Leaders should talk to whomever will replace the deceased about how they show their respect, perhaps by asking what each person valued about them and about how they worked together.
Anne Roques and Penny Shapland-Chew, both highly-experienced executive coaches, hosted a webinar on leadership in times of COVID-19 for the French Chamber. Please contact anne(@)roques.as if you would like further support around this topic.