Event report
Net Zero Leadership Programme: The opportunities in your supply chain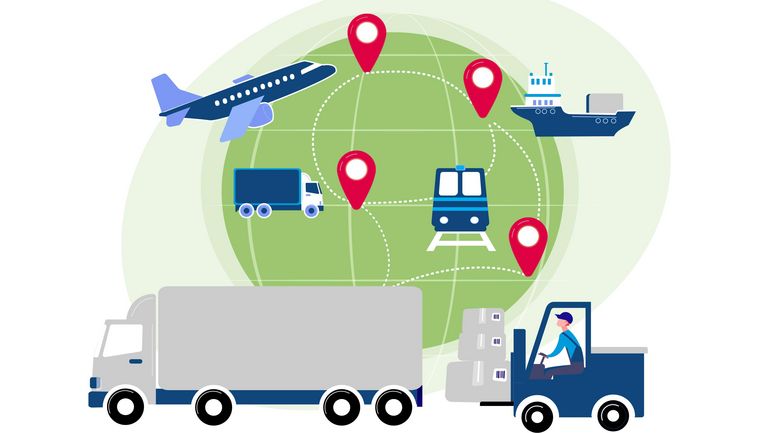 In this session of our Net Zero Leadership Programme, members learned more about how to engage with suppliers to reduce scope 3 emissions. 
The webinar was led by Jane Mossman of BetterFutures+, with sustainability experts Howard Gray of CGI UK and Lewis Chenery of Bouygues Energies & Services giving presentations on the action taken by their companies.
Missed the webinar? Read on for our summary of the main points discussed.
Defining scope 3
Scope 3 emissions are those generated by a company's supply chain. Scope 3 emissions are either upstream, meaning they are generated by goods and services the company buys, or downstream, meaning they are related to those that it sells.
Scope 3 often makes up the vast majority of organisations' carbon footprints. Figures from The Carbon Trust suggest that they are responsible for between 65% and 95% of companies' total emissions. On average, they are often 11.4 times higher than operational emissions.
Tackling these emissions requires close cooperation with suppliers to create a dedicated strategy.
How to engage with suppliers on net zero requirements
Engaging suppliers requires cooperation from everyone within the supply chain. Companies should view their suppliers as an extension of their workforce and build a trusting and transparent relationship with them. This involves listening to their concerns and understanding why they might be resistant to change.
It is also important to consider the type of relationship: organisations need to recognise the diversity of their supply chains and tailor how they work with a particular supplier according to its size.
Goals and targets set need to be firm but realistic and should not feel like they are being imposed: they should be reached through a joint effort.
Suppliers should also be aware that cooperation may be phased out if action is not taken.
Conducting a maturity assessment
In order to tailor engagement programmes to particular businesses, it can be useful to conduct an assessment to gauge the most important areas to work on. This can take the form of a survey, analysing areas like policy and strategy, programme management, and finance.
The benefits of setting Science Based Targets for suppliers
The Science Based Targets Initiative is a partnership aiming to give businesses a clear roadmap to Net Zero based on the Paris climate goals. There are several reasons why suppliers should consider signing up to this initiative – beyond the obvious need to cut carbon emissions.
1. It's good for business
Adopting targets gives organisations the chance to step forward and enhance their reputation.
2. It's a competitive market
Organisations which do not sign up to the initiative risk falling behind. Any company bidding for government programmes worth more than £5m needs to have proof of an energy reduction target – and with time, this threshold is only likely to be lowered.
3. Current and upcoming regulation and demands for greenhouse gas emission data
It is becoming increasingly more commonplace for businesses to have to prove what action they are taking. Setting a science-based target gives an organisation a clear base against which they can measure their progress.
4. Retain and attract employees
The recruitment market is becoming increasingly competitive. The next generation of employees is more likely to care about the environmental action that companies are taking.
Embodied carbon
Within the construction industry, awareness of 'embodied carbon' remains low – but it is vital to understand just how much it contributes to scope 3 emissions generated by infrastructure projects.
Embodied carbon refers to the greenhouse gas emissions associated with the full lifecycle of a building or infrastructure. This includes emissions generated during manufacture but also the transport of materials to sites and how structures are built.
Practical tips for suppliers
If in doubt, suppliers can lean on others higher up in the chain, who will often be willing to offer advice.
Organisations should remember to keep strategies inclusive. This means not just looking at carbon in isolation: considering other aspects (air quality, wellbeing and social value, for example) makes for a more well-rounded approach.
Making changes to company governance can also be a highly effective way of driving change. At Bouygues Energies & Services, for instance, integrating the sustainability and procurement departments has helped to keep conversations centred on sustainability.
Our Net Zero Leadership Programme is a series of events offering practical tools and resources to help SMEs and entrepreneurs plan their transition to net zero. Click here to learn more and register for upcoming sessions.