The Chamber • HR Focus
Nomination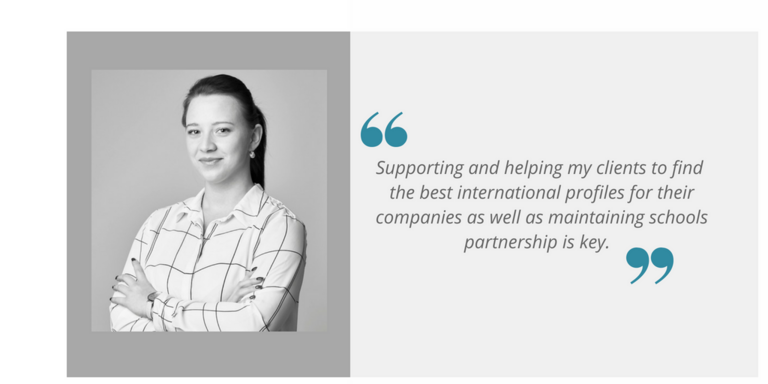 Sylwia Radzio appointed new Head of Recruitment of the French Chamber of Great Britain
Sylwia, was formerly Recruitment Consultant at the French Chamber for around 2 years, she worked with Emmanuelle Thomas, formerly Head of Recruitment.
For the last two years, Sylwia has improved the relationship with some of the French Chamber's clients. She interviewed more than 520 candidates and gained a satisfaction rate of 98% for her placements.
Before joining the Chamber, Sylwia was working for Nuxe UK, French luxury cosmetic brand, as a Training and Retail Manager.
Sylwia is bilingual English and Polish and will be in charge of recruiting international profiles for member companies as well as for the French Chamber's staff. She will be responsible for maintaining relationships with partnering schools, as well as helping the most qualified job seekers to promote and present their profiles on a wide scale.
We wish her all the best in her new role!