Event report • VIP event Transport - Logistique
Patron: President's Circle Dinner with Gwendoline Cazenave, CEO of Eurostar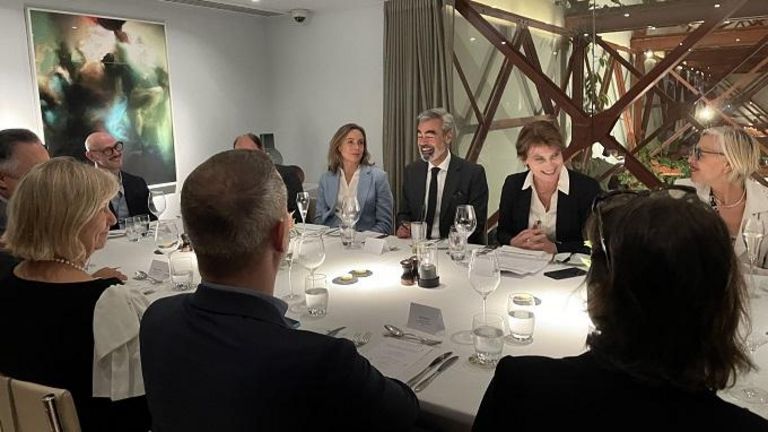 On September 19th, we were pleased to welcome Gwendoline Cazenave, CEO of Eurostar Group as the guest of the President's Circle Dinner.
The dinner provided Patron members with an opportunity to discuss their outlook on the UK and global trade, whilst hearing how Gwendoline Cazenave, CEO of Eurostar wishes to contribute to the revolution of sustainable travel across Europe.
Gwendoline enlightened dinner attendees about the imminent merger between Eurostar and European high-speed train operator, Thalys.
This merger will create a new chapter in rail history under the consolidated 'Eurostar' brand, expanding connections beyond the primary hubs of London, Paris, and Brussels to encompass a broader spectrum of European destinations.
Addressing business leaders, Gwendoline highlighted the vast growth potential spurred by the surging demand for eco-friendly travel options. However, she also shed light on the inherent challenges of managing a multifaceted operation across various countries, such as handling rising passenger numbers and navigating border controls.
Further discussion revolved around the anticipated impact of the EU's new entry and exit protocols set for 2024, repercussions of industrial strikes on rail services, and Eurostar's proactive strategies to champion workforce diversity.
We would like to thank D&D Group for hosting us at the lovely Bluebird Café.