COVID-19 • Analyses & Studies
Returning to operations safely: clarifying your operational priorities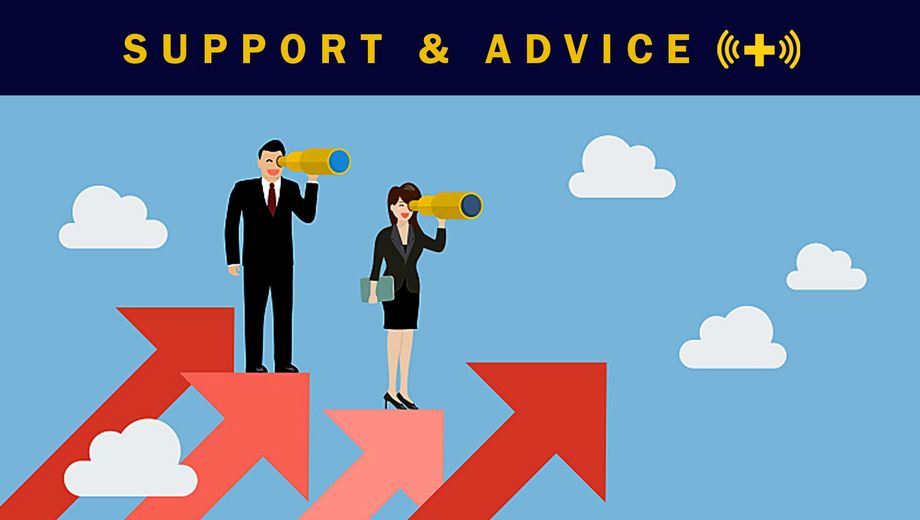 With the news that lockdown measures are being progressively lifted, organisations must prepare to return to operations. This means that implementing health and safety measures for your staff and stakeholders - in terms of building and office logistics, medical considerations, transport and mobility - is now more important than ever.
Experts advise caution for businesses making preparations for the phased return of employees in the context of containment and combating the impacts of a second wave of the pandemic. The UK has now entered the 'delay' phase of the pandemic curve, a statistical chart used to visualise when and at what speed new cases of the virus are reported, meaning that new transmissions are slowing, but still occurring throughout the population.
The UK has not met many of the triggers for a de-escalation of most measures, according to the World Health Organisation (WHO). These include the control transmission and the capacity to detect, test, isolate and treat every case and trace every contact.
The WHO also lists the minimisation of outbreaks in vulnerable people, management of the risks of imported cases through travel. Implementation of preventative measures in workplaces, school and other essential locations, and engaging communities, are also important factors for stopping the spread of the virus.
It is advised that no one in a vulnerable category should return to work, and that organisations must have a plan in place to maintain social distancing in offices and shared spaces such as breakrooms, cafeterias, lifts and lavatories, in addition to point of entry screening – such as thermal screening – and regular cleaning regimes aimed specifically at disinfection.
As a vaccine is not predicted to be available until mid-2021, risk factor such as general awareness, hygiene and social distancing as still priorities for any business, in addition to the wider potential impacts on testing, clinical management and emergency response within communities.
Medical considerations
Dr Mark Parrish, Regional Medical Director, Northern Europe, International SOS, advises organisations to follow a plan for the return of employees, beginning with a robust risk assessment, which includes sector and industry-specific assessments, technical readiness evaluations and access to medical screening procedures, such as thermal screening.
1. Risk assessment
The risk varies by sector and the industry you are in
Return to ops assessment (people to work from home who can)
Technical readiness evaluations
Medical access screening procedures
2. Workplace zoning
Identify and implement phasing of staff (shift system)
Medical isolation and procedures for symptomatic staff
Space guidance and adjustments procedures (PPE training)
3. Point of entry screening
Screening protocols and procedures
Run, monitor and manage the on-site screening programme
4. Staff Training
Properly train all staff wearing PPE
Select and train staff who will conduct point of entry screening
5. Communication
Establish a comms procedure should a case of COVID-19 be detected
Communicate return to operations plan to employees
Participate in management meetings and employee Q&A sessions
Return to mobility
The restrictions on domestic travel are likely to be eased in the coming months, however urban transportation systems, like the TfL in London, have already signalled that they are likely to be running at a fifth of pre-crisis levels. The government has signalled that they will be introducing measures to encourage walking and cycling as options for commuting.
It is likely that international travel will be much slower to resume, as border restrictions and regulations are changing all the time. Considerations will also need to be taken on restrictions placed by both country of origin and destination, in addition to new travel policies and requirements, such as airport screening and periods of quarantine for international travellers.
The new normal
As organisations enter this new period of working, Dr Parrish strongly advises organisations only to act on the most credible and reliable information from organisations like the WHO, WHOEurope and Pubic Health England – and not to rely on social media or media reporting. He also underlines the importance to educate and clearly communicate with employees and stakeholders in your value and supply chains. Lastly, he notes thaat a safe return to work means having a plan, while being react to a second wave of infections and new long-term risks.
Dr Mark Parrish, Regional Medical Director, Northern Europe, International SOS, spoke at the French Chamber's webinar 'Returning to operations safely' on 13 May. For more information and to register for future webinars please see our upcoming events.