Members
Schneider Electric: leading the way towards net zero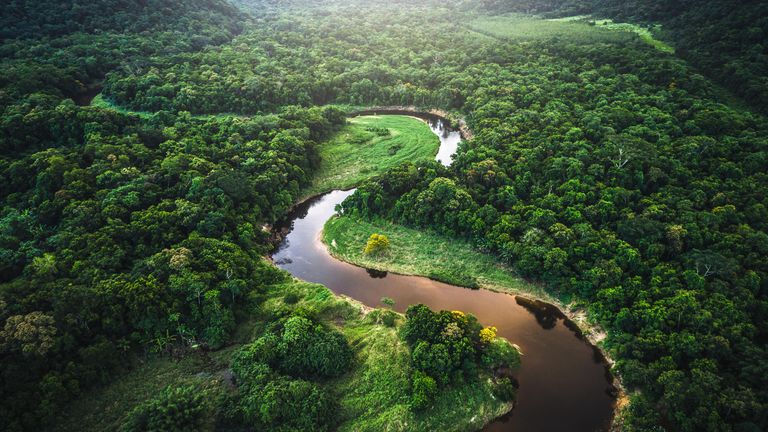 For Schneider Electric, winner in the Net Zero Champion category at last year's Franco-British Business Awards, sustainable goals are part of a clearly defined vision for the future.
From ambitions to imperatives
The severity of the climate crisis makes things clear: it is no longer enough for businesses to talk about their climate 'ambitions'. Instead, they must put decarbonisation targets at the centre of a clear net-zero roadmap, with essential milestones to meet along the way – and Schneider Electric is keen to lead by example on this.
"Sustainability is and will continue to be at the core of everything we do," explains Alice Williams, Schneider Electric's UK&I Vice President of Strategy and Commercial Excellence.
This means committing to carbon neutrality across scope 1 and 2 operations by 2025, and then net-zero emissions with no offsets by 2030. By 2040, the company will have become carbon neutral across its whole end-to-end footprint.
Schneider Electric's pledges are underpinned by its participation in the Business Ambition for 1.5°C initiative run by the Science Based Targets (SBTi) partnership, bringing together 1,400 leading corporate voices committed limiting global heating to within 1.5°C.
Helping customers on their sustainability journeys
As Williams explains, a core part of Schneider Electric's mission is to equip other companies with the tools they need to reach net zero.
"Our purpose is to empower everyone to make the most of our energy and resources and ultimately bridge the gap between progress and sustainability."
Since 2015, Schneider Electric has showcased the business value of sustainability through its #LifeIsOn campaign. Through innovations like Schneider Electric's EcoStruxure™ platform, customers have been able to decarbonise homes, buildings and data centres without compromising their ability to perform at their best.
Schneider Electric measures its own progress and sets out its general vision through the Schneider Sustainability Impact (SSI) programme. SSI results are published quarterly and audited annually, showcasing the group's performance across six key areas: Climate, Resources, Trust, Equal, Generations, and Local.
The 'Local' aspect, a recent addition to the SSI programme, helps Schneider Electric to focus on building impacts on a local level – reflecting its ambition to be "the most local of global companies".
Engaging with suppliers
Through its dedicated Zero Carbon Project, Schneider Electric is accelerating its journey towards a net-zero supply chain. This initiative involves the company working in partnership with its top 1,000 suppliers – collectively responsible for 70% of its emissions – to halve their own operations' CO2 emissions by 2025. The programme gives suppliers the tools they need to quantify their emissions and set their own targets, as well as providing a network for the exchange of best-practice ideas.
"It is a fundamental part of our company ethos to support our suppliers and broader ecosystem on their journeys towards a net-zero CO2 supply chain by 2050 – with no CO2 offsets," Williams explains.
Schneider Electric provides energy and automation digital solutions for efficiency and sustainability. Schneider Electric combines world-leading energy technologies, real-time automation, software and services into integrated solutions for Homes, Buildings, Data Centres, Infrastructure and Industries.