Event report
Women's Business Circle Dinner with Sophie Henderson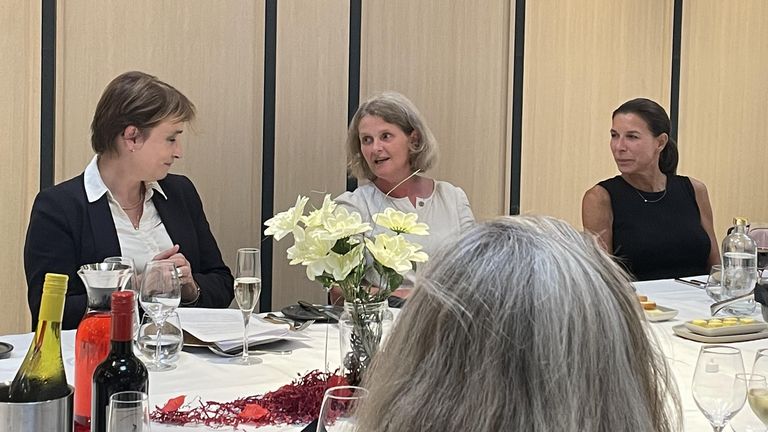 On September 12th, senior female executives from our membership were invited to attend a Women's Business Circle dinner with Sophie Henderson.
Guest of honour at this event was Sophie Henderson, founder of the Migration Museum.
Sophie Henderson, who was previously a judge of the Asylum and Immigration Tribunal and trustee of Our Hut, spoke about the creation of the Migration Museum, a project she launched ten years ago.
Sophie discussed the importance and relevance of the Museum for the British public (it is the first of its kind in the UK), the merits of being based in a shopping centre in Lewisham, and the ambitious project to move the museum to the City in 2027.
The attendees were left impressed and inspired by Sophie's drive and ambition, and they discussed how corporates could support the development of this important landmark.