Sponsors & Partners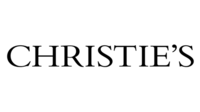 A private tour of Christie's Old Masters and Antiquities sales
Antiquities department:
Christie's sales of antiquities offer works of art from across the ancient Mediterranean world, including Greece, Italy, Egypt and the Near East, dating from the Neolithic period through to 1000 A.D. As market leaders in this field, our biannual auctions in London and New York offer the finest examples of statuary, jewellery and ceramics, attracting a wide range of collectors and achieving record prices.
Old Masters department:
Old Master Paintings have been at the core of our auctions since James Christie's first sale in 1766. More than 250 years later we are still offering works by some of the greatest names in Western art history, from Renaissance masters such as Botticelli and Raphael through to Rembrandt and Rubens, as well as our founder's great friend and portraitist, Thomas Gainsborough.
Old Master paintings continue to command some of the highest prices on today's art market, whether as part of dedicated auctions in London, New York, Paris and Amsterdam, or our recent concept sales — such as Revolution and Defining British Art — that juxtapose old with new to reach a wider audience of collectors. As the market leader in this category, Christie's is committed to sourcing and selling the finest works of art with exceptional provenance to both private collectors and institutions such as the Louvre and the Rijksmuseum, whether at auction or through Private Sales.
Breakfast at Christie's Photo Gallery
Browse through the photos of this event at Christie's