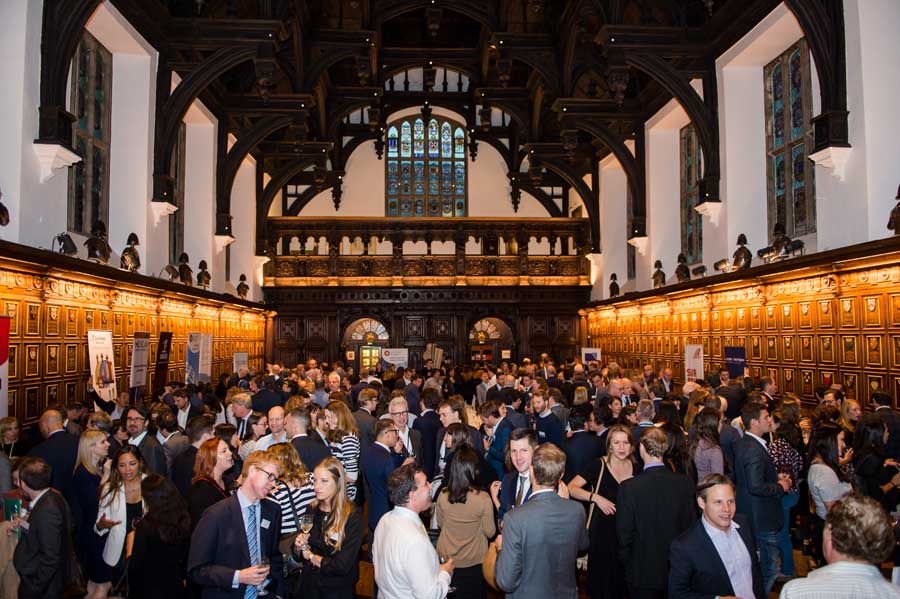 Sponsors & Partners
omprehensive, bespoke meeting room packages are available at the impressively ancient venue of Middle Temple.
Under the watchful gaze of portraits of regents past, meetings held in the distinguished rooms of Middle Temple are imbued with a sense of gravity and dignity. Choose from the elegant Queen's Room, with sweeping views of the spectacular grounds; the intricately detailed Parliament Chamber, previously the Inn's library; or the stately Prince's Room with majestic oak panelling. Meetings of any size can be hosted, with The Rutledge Suite available for smaller meetings.
The meeting room packages can also include catering options, with the team of skilled in-house chefs creating freshly prepared, carefully sourced dishes that can be served to you and your guests. From three-course meals to coffee and cake, a menu will be tailored to meet your specific needs. Take full advantage of these extraordinary settings and finish your day with a tour of the Inn with one of the expert guides, full of tales of the famous historic figures, traditions and legends that make up the rich history of the Hall. From large-scale conferences to small-scale board meetings, the dedicated event staff at Middle Temple are on hand to ensure your event runs smoothly and efficiently.
Visit our website or contact the team directly to discuss your requirements. 020 7427 4820 events@middletemple.org.uk
Do not miss the 9th edition of this unique and multicultural event Join us for this multicultural event and let your senses experience a variety of global flavours without leaving London thanks to a selection of wines, spirits, beers and other drinks from Argentina, Australia, Austria, Belgium, Canada, Colombia, Czech Republic, France, Italy, Japan, Mexico, Portugal, Spain and Switzerland! Network with and meet members from other Chambers and catch-up with existing contacts while sipping fantastic beverages from all over the world!
Organised in partnership with 13 Chambers of Commerce
Event Location