Rémi Pesseguier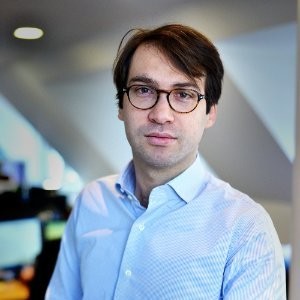 With a very strong entrepreneurial spirit, management capabilities and passion for Digital, I focus myself in helping corporates and private equity firms to elaborate their digital strategy, transform their business as well as their organization and conduct strategic digital projects. After several years for JPMorgan in Private Banking, Mergers & Acquisitions and Debt Capital Market, I joined McKinsey for over 4 years. I decided to jump into digital 8 years ago being cofounder of a digital marketing services company merged with ESV Digital. I am now the founder of Singulier being a boutique mixing strategy consulting with advanced digital expertise between Paris and London.
About Singulier:
Singulier is a boutique providing entrepreneurial task forces to financial investors and decision makers / CEOs in order to capture their digital potential. Our core belief is that you don't learn digital, you practice it. We combine digital strategy consulting with advanced expertise including Digital marketing, User and Client experience, Data analytics, Digital IT or Client strategy. Our expertise covers many different sectors from financial institutions (HSBC, First Direct, MSH International), energy (Effy, Engie), retail (Afflelou, Maisons du Monde, Pronovias), travel and hospitality (Port Aventura), consumer goods, entertainment… We also work with top private equity firms in the UK, Continental Europe and in the US such as KKR, Bain Capital, PAI Partners, Ardian, BC Partners, APAX Partners.
By identifying your strategy, Singulier can prove it in execution and invigorate your teams to operationally make it happen, and take it further.